government
Jun 22 2013
– Mahatma Gandhi, was the preeminent leader of Indian nationalism in British-ruled India. Employing non-violent civil disobedience, Gandhi led India to independence and inspired movements for non-violence, civil rights and freedom across the world.
---
Mar 1 2013
This is a leaked North Korean documentary about capitalism, imperialism and mass manipulation of the western culture. It's scary how true all of this is – a great watch!
---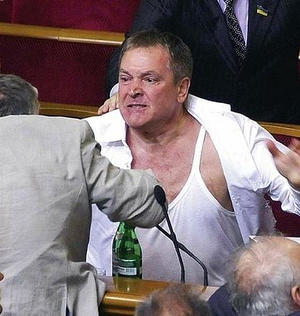 Aug 3 2012
In case you are not up to date on things in Ukraine, it's pretty bad. A lot of corruption, useless reforms, and a president who no one likes (makes you wonder who elected him in the first place).
Seems like there are no peaceful ways to figure things out for the people in the government. All photos from this summer alone.
---