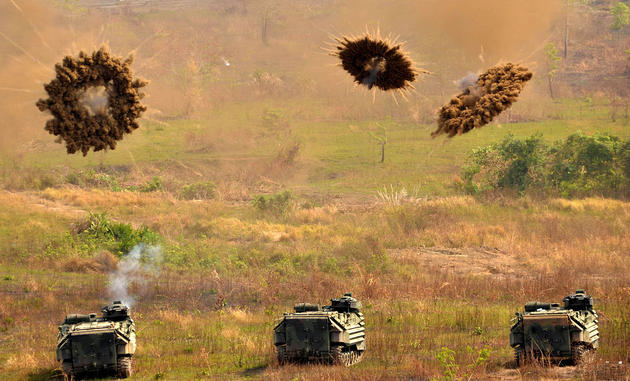 Jan 12 2012
An amazing shot I found on Wikipedia while cruising and reading some articles. Three AAV's (Amphibious Assault Vehicle) firing smoke grenades during an exercise. You will enjoy this one, just make sure to look at it in full resolution (click on the image).
Like our Facebook page & receive daily updates on your wall:

---
You May Also Like
Jun 26 2011
Filmed at approximately 18,000 frames per second (fps), this is Russian/Soviet main heavy battle tank. A low profile, powerful cannon, and a long barrel make this a ruthless weapon.
---
Comments