May 25 2012
A British stuntman Gary Connery jumped out of a helicopter at the altitude of 2,400 feet (732 meters) to land in a huge landing strip made out of cardboard boxes. He is the first man to accomplish a skydive jump without a chute. Apparently the landing was "really soft on my face" hahaha!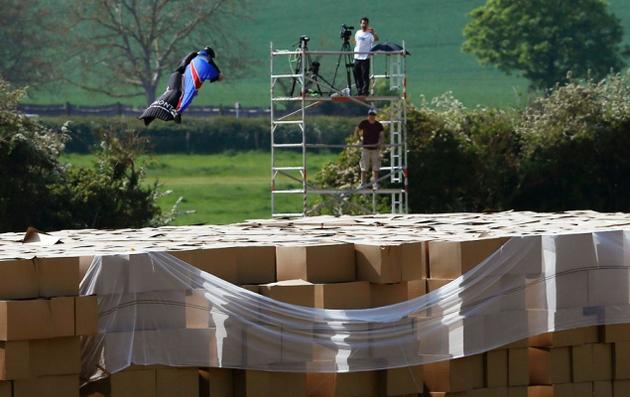 Like our Facebook page & receive daily updates on your wall:

---
You May Also Like
Nov 5 2011
This is what a real Hot Wheels track looks like!
---
Comments