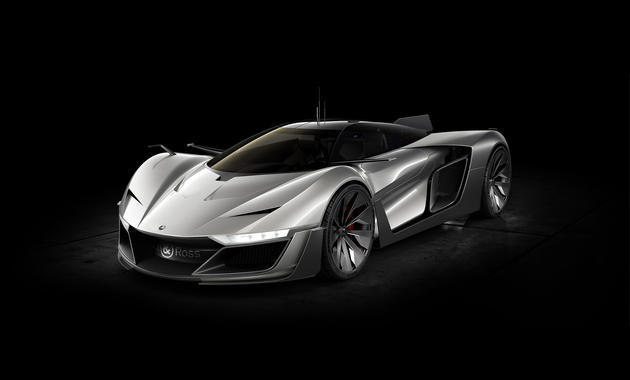 Sep 29 2018
6,783 downloads so far!
The Bell & Ross AeroGT draws its inspiration from grand tourers («gran turismo» in Italian). This category of racing car, first produced in the land of Pasolini in the '50s, encompasses the most illustrious sports cars in automotive history, and particularly the celebrated Ferrari 250 GTO, of which only 36 were produced in the '60s. At the time, these versatile sports vehicles were designed to be at home both at great speeds and on the track. Indeed, some "gentlemen drivers" would travel directly by road to the competitions in which they were competing. The Bell & Ross AeroGT celebrates these legends on wheels in a highly contemporary manner.
The AeroGT is a super car inspired by aviation. With this creation, Bell & Ross is keeping in touch with its aeronautic roots. Extremely low (1.10 m) and aerodynamic, the 4.7 meter-long car seems to split the air like an arrow. Its pointed forms with sharp angles and cutting overhangs are reminiscent of some stealth aeroplanes. All it needs to take off is a pair of wings. When seen from above, the drop-shaped glass roof recalls the glass cover of a jet cockpit. Meanwhile the razorthin wing mirrors are inspired by the small wings called «canards» placed on the nose of a fighter. The two unusually sized exhaust pipes evoke turbojet engine exhausts, while the turbine-style rims imitate the vanes of supersonic aircraft engines. But the most impressive detail is the rear longitudinal aileron, which is reminiscent of an aircraft's vertical stabilizer. The role of this element is to stabilize the racing car when performing quick turns. Ultimately, the Bell & Ross AeroGT concept car combines motoring and aviation to the greatest possible degree.
Like our Facebook page & receive daily updates on your wall:

---
Comments