Nov 23 2011
This lake is located in Iceland and the Borealis is a very normal sight here. It is the largest glacier lagoon in Iceland, and one of the biggest in the world. This stunning photo is taken by Liloni Luca.
Like our Facebook page & receive daily updates on your wall:

---
You May Also Like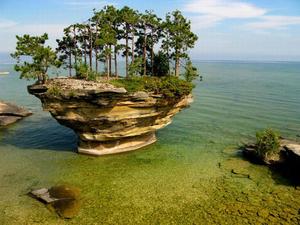 Sep 6 2011
Eroded by water over the course of thousands of years, this free standing rock is located in Lake Huron - Port Austin, Michigan to be exact. This is a very popular outdoor attraction due to its beauty and crystal clear waters.
---
Comments