Nov 29 2011
Checkout this drag race gone wrong - luckily none of the people sharing the street and the sidewalk were hurt! Not much happens in the beginning of the video, you can skip to 0:40 into it. NOTE: There is some swearing in the video.
Like our Facebook page & receive daily updates on your wall:

---
You May Also Like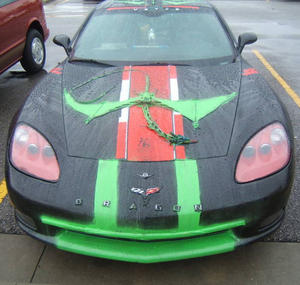 Jun 9 2011
Not quite sure what was going through this persons mind, but here we have it - how to wreck your sports car 101. Get a household painting brush, $30 of paint from home depot and $100 worth of "accessories". Take a look at this gem for yourself from day one to present day.
---
Comments