paper art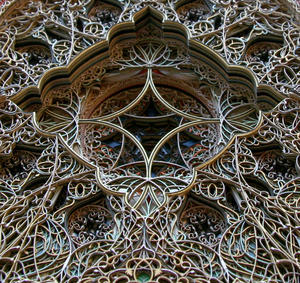 Feb 20 2013
Check out this beautiful paper cutout art that on average consists of over 100 layers of precisely laser-cut and perfectly aligned pieces of thick, colored cardstock.
Be sure to zoom in on each one to see all the fine details.
---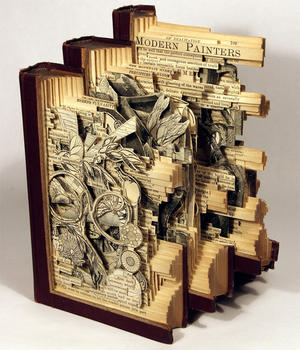 May 9 2012
When a book undergoes its "carving" process, not only does it gain a more visual meaning, its content gets re-contextualized and new patters and ideas emerge. Brian Dettmer is the art genius behind this creative art form.
---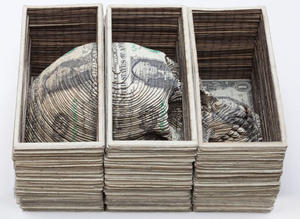 May 13 2011
These are all money bills – in most cases only $1.00 bills, but extremely large stacks. Scott Campbell (a New York artist) is responsible for creating this art.
---