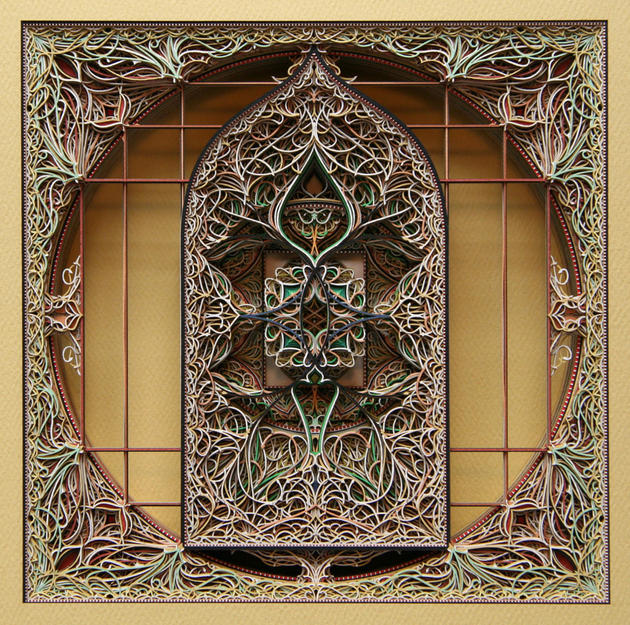 Feb 20 2013
Check out this beautiful paper cutout art that on average consists of over 100 layers of precisely laser-cut and perfectly aligned pieces of thick, colored cardstock.
Be sure to zoom in on each one to see all the fine details.
Photo above: Arch 5.1 (18" x 18" x 3").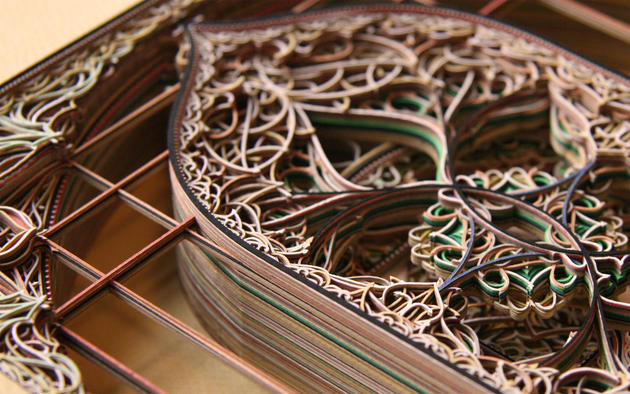 "Just over 100 layers of paper on this arch. I have been working on larger "floats" were parts of the drawing are suspended above deeper spaces."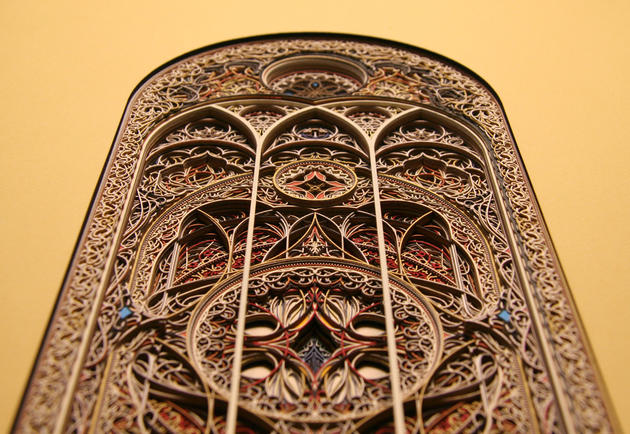 "This is the 3rd Ipswich arch I produced. The depth of this piece was predetermined, causing a restrictive consciousness on lateral space while drawing."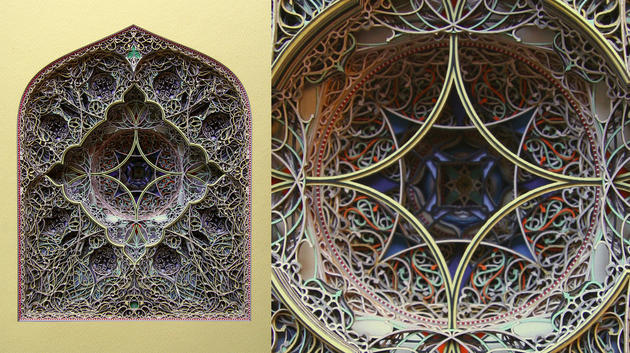 "I miss Arch 3.3. We spent quite a bit of time together during the drawing process. There were a lot of "firsts" in this work that brought me through questions, despair, discovery, and elation. This was my first work with multiple floating areas. I also included some vector cuts that are through cut lines surrounded by paper- this is the opposite of how I normally draw and cut. This work lives in Richmond VA now and has a great family."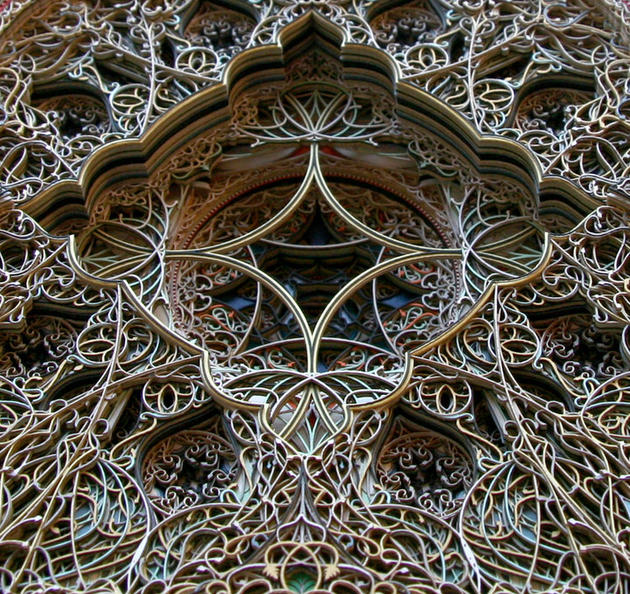 "The work occupies 118 layers of paper and is roughly 1.75" deep from surface to center. The center is comprised of drawings on top of drawings with space between the two. Compositional goals are shared between these layers, but are simultaneously unique. It's obsessive even by my standards… which are changing. There are "rooms" below areas that can only be seen by getting in real close and moving your perspective."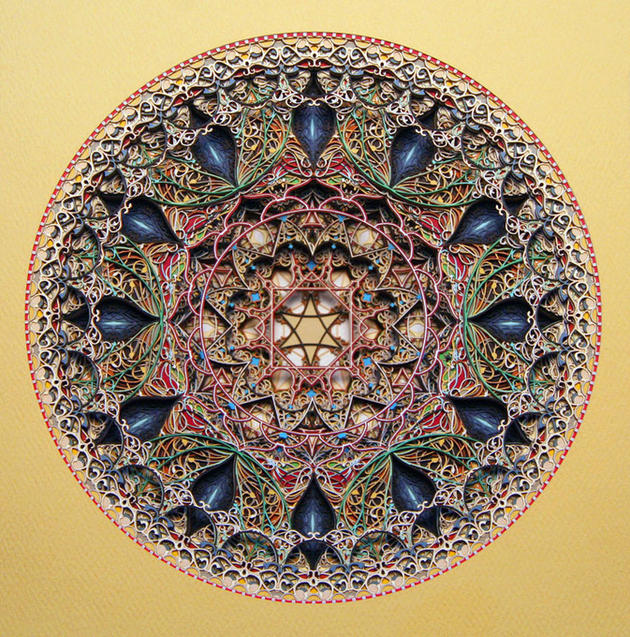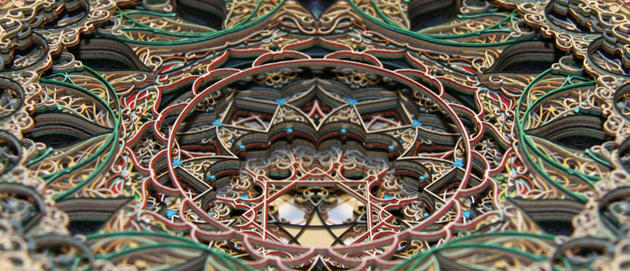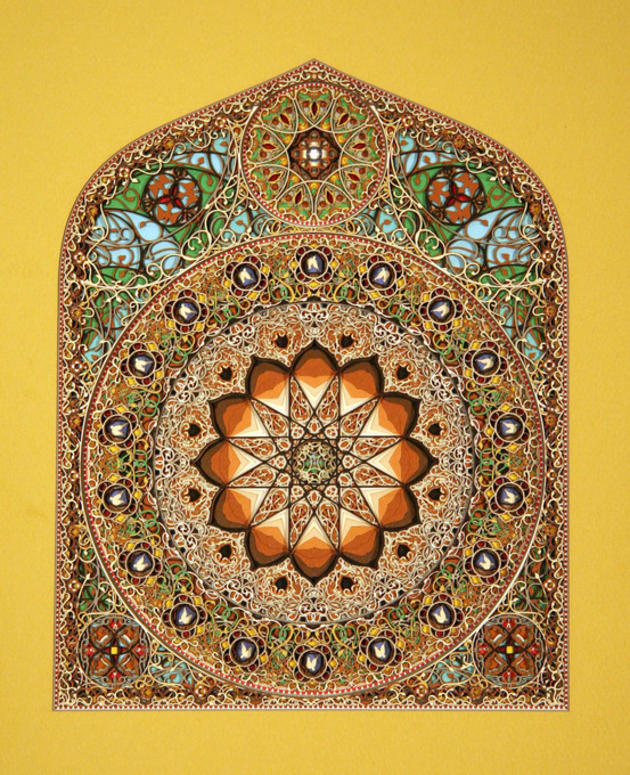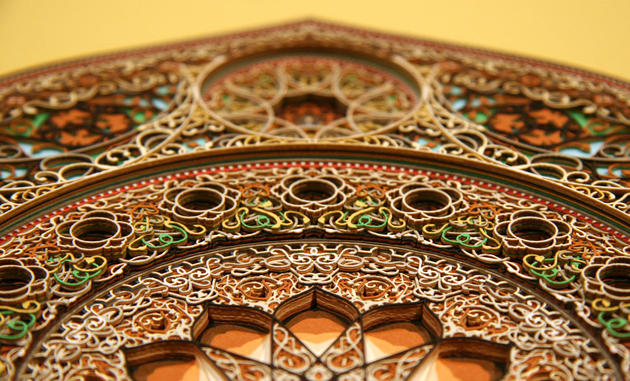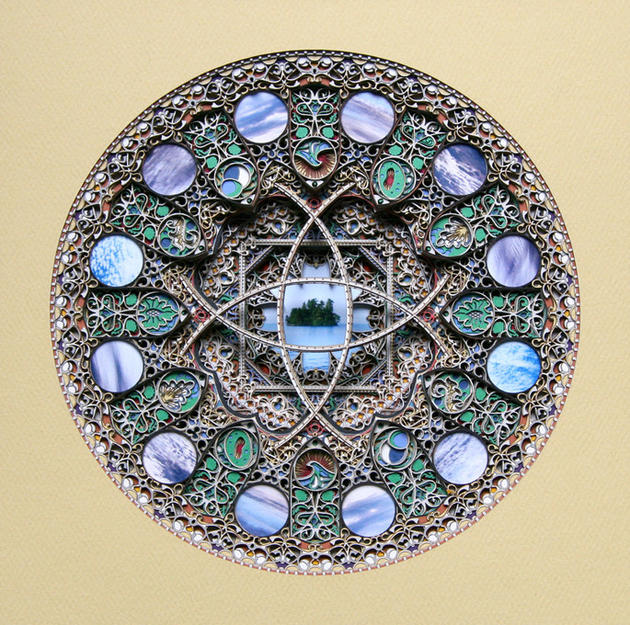 "Poseidon encapsulates the idea of water as provider - as father figure. This drawing occupies 68 layers of paper and includes imagery from the Ipswich Bay of Massachusetts and Sebago Lake, Maine. The landscape images are set into the rosette, mimicking stain-glass. The complexity of this work is an early attempt to capture a sense of the infinite."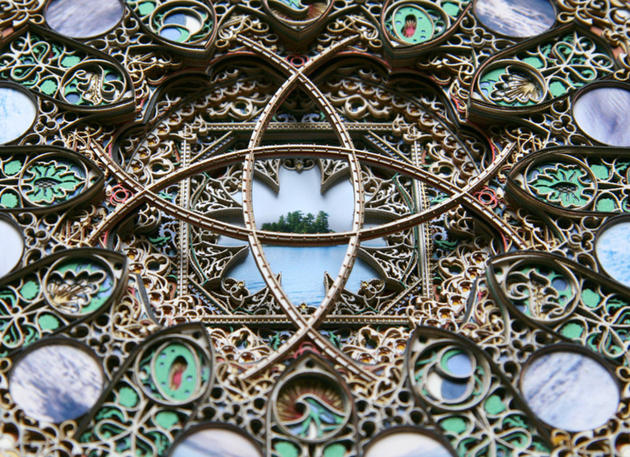 "Poseidon and Poseidon II were the gateway works to my current addiction to the vector-drawing process. There are some iconic figures in these works that required a consciousness of seven layers at one time to create. This is still my limit after 2 years of working this way. Generally I work with a consciousness of three layers at one time."
Like our Facebook page & receive daily updates on your wall:

---
You May Also Like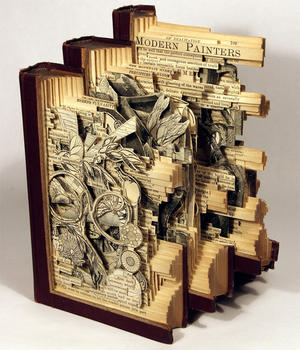 May 9 2012
When a book undergoes its "carving" process, not only does it gain a more visual meaning, its content gets re-contextualized and new patters and ideas emerge. Brian Dettmer is the art genius behind this creative art form.
---
Comments