aquarium
Dec 4 2011
Absolutely breathtaking! World's 2nd largest aquarium is located within the Ocean Expo Commemorative National Government Park in Okinawa, Japan.
Make sure you watch this in full screen mode with sound on. Simply breathtaking.
---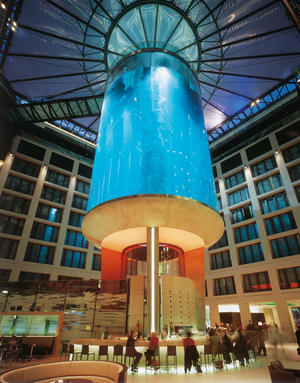 Jul 24 2011
This amazing fish tank is located in Berlin, Germany inside of a hotel/office building complex. It is 25 meters tall and is built out of acrylic glass. It has a see-through elevator inside of the cylinder and cost about 12.8 million euros.
---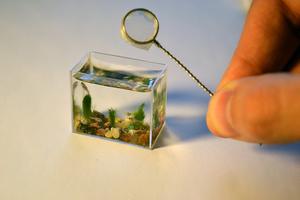 Apr 13 2011
This tiny waterworld was created by brilliant Russian craftsmen Anatoly and Stanislav Konenko. Its longer side is about 3 cm and it hosts several miniature zebrafishes.
---