pistols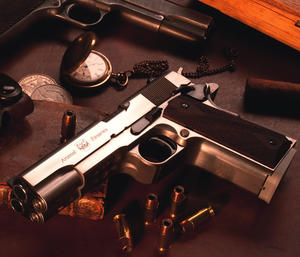 Apr 19 2012
This is the type of pistol we could see a James Bond villain using (a hint to filmmakers of the new Bond movie "Skyfall"). The AF2011-A1 "Second Century" incorporates the legendary John Browning M1911 design in both look and function.
---
Mar 9 2012
Meet Michael.. he is a man who was born with no arms, but it didn't stop him from following his dreams and hobbies. He can shoot, reload and do just about everything an ordinary man can do with two arms - except only using his feet. Simply amazing, our hats of to you!!
---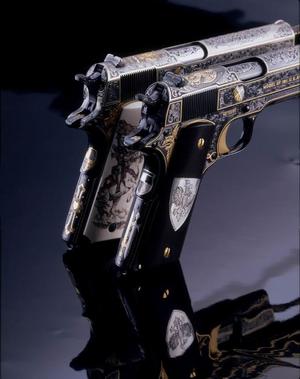 Jun 15 2011
Whatever your style is, whether it is Cowboy Repeaters or Colt 1911's chances are there is a weapon in this collection that will tickle your fancy. Take a look at this large collection of custom engraved weapons.
---