climbing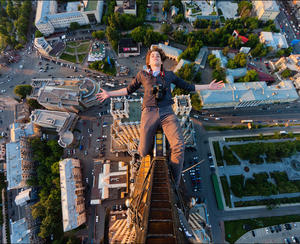 Jul 5 2012
More instanity from Russia. Take a look at the photos that these Russians captured while climbing one of the highest points in Moscow.
---
Jan 14 2012
Amazing compilation of the best videos from all over the web put together in a neat little package.
---
Sep 28 2011
Summit Ridge walk is a very exposed part of Mount Lady Macdonald, and the super high drop-offs on both sides are the least of the climbers worries. Extreme gusts are reported to have caused fatalities on this ridge. Take a look at Nick Croken and several of his friends cross this ridge on video.
---