snowboarding
Feb 2 2013
"Horgasm: a Love Story" is a super-happy-go-lucky-hilarious-good-times rollercoaster that will let you in on the lifestyle of Torstein Horgmo, the record-breaking snowboarder who has become one of the hottest names in the snowboard scene over the last couple of years. As snowboarding has grown from its small beginnings into a multi-billion dollar industry the scene has changed. See that world through the experiences of Torstein as he travel's the world filming in areas of spectacular scenery or while he competes in Olympic arenas with crowds of thousands.
---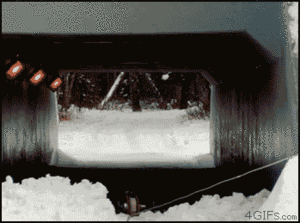 May 12 2012
The next installment of the best animated GIF images that we found on the web. Make sure to check out our previous animated GIF posts and share with your friends!
---
Jan 14 2012
Amazing compilation of the best videos from all over the web put together in a neat little package.
---