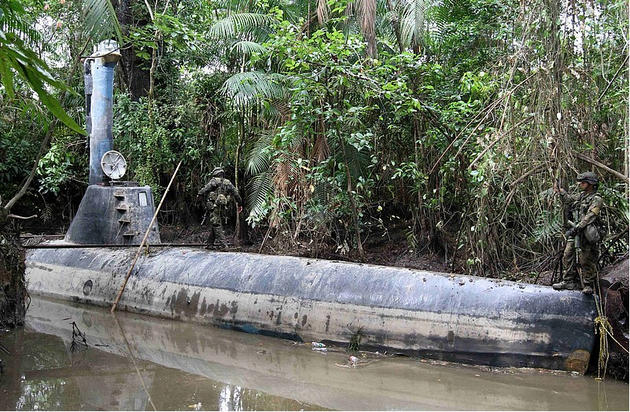 Apr 25 2012
This huge 73 foot (23.5m) long diesel–electric submarine was discovered by Ecuadorean police near the Colombian border in July, 2011. It was almost ready to move out into the Pacific ocean to move cocaine into North America. This submarine had enough storage room to move approximately 7 tons of cocaine (approximate worth of 180 million dollars).
Local boat builders are making a killing from making submarines such as these in hidden locations along the rivers which run out into the Pacific. A fiber–glass boat such as this costs in the region of $700,000 USD dollars and is usually only meant for a one way trip (to cut down on costs).
Submarines such as these are a huge concern for counter–terror officials. Bombs and terrorists can be transported in these vessels instead of drugs in the near future. The basic principles of building boats such as these can be easily acquired on the internet.
These boats are unable to avoid detection at all times due to their older–styled diesel power plants leaving a large heat signature from the exhaust.
Like our Facebook page & receive daily updates on your wall:

---
You May Also Like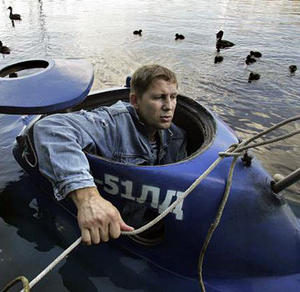 Mar 24 2011
This Russian man from St. Petersburg got his personal submarine. He built it himself and it is the smallest submarine in Russia, officially registered as a boat by Russian boat registry and has got it's own personal name and number.
---
Comments