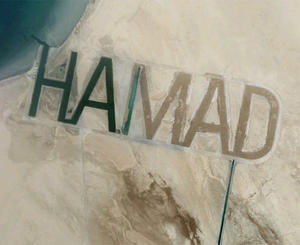 Aug 4 2011
What do you do if you are a 63 year–old billionaire and have some pocket change to spare? Etch your name into the surface of the planet, which can be seen from space...
Measuring 1,000 meters high, and two miles wide, the name "HAMAD" has been etched into the island of Al Futaisi just off the coast of Abu Dhabi, United Arab Emirates.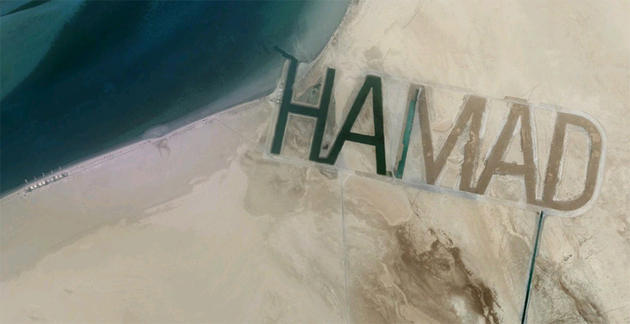 When filled with water this will actually become a waterway (it is dug so deep).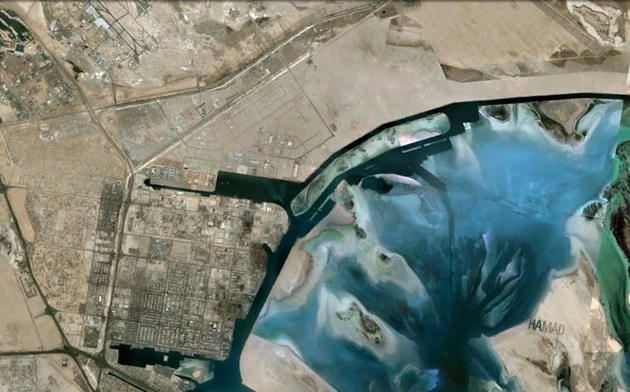 As a member of the ruling family of the oil-rich nation, Hamad is used to living it large. He built a pyramid to house 200 of his personal cars. He also built the world's largest truck, large enough to build four bedrooms in the cabin. Oh yes, and he has a motor home shaped like the Earth, exactly one-millionth the size... of the Earth.
Out of interest, you can see "HAMAD" yourself by typing the coordinates "24.3442, 54.3255" into Google Earth or Google Maps.
Like our Facebook page & receive daily updates on your wall:

---
Comments