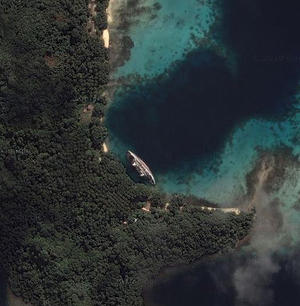 Aug 31 2011
This half-sunken sea-liner is named the World Discoverer. It met its fate on April 30th, 2000, when it hit an uncharted reef in the Solomon Islands. Now it has become a popular tourist attraction and is visible from space on Google Maps.
Before the wreck, this expedition cruise-liner was used by several companies. Each season, just over 700 tourists traveled to Antarctica on the World Discoverer.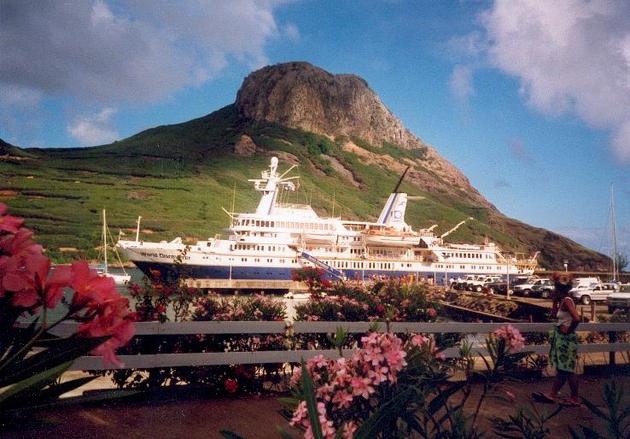 This what the World Discoverer looks like from space on Google Maps (Coordinates: 9°01′23.17″S 160°07′22.91″E). As you can, it's a very big ship. Beside it, you can see the marina club.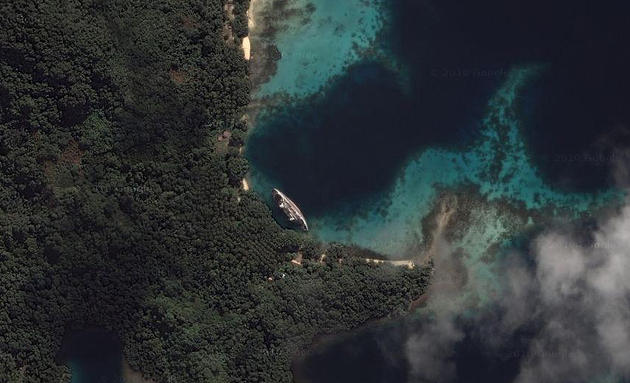 Thankfully, when the Discoverer hit the reef, all of its passengers escaped unharmed.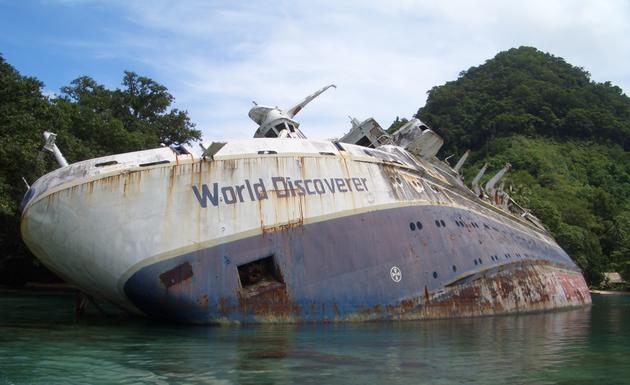 Over the years, several salvage companies attempted to revive the ship and bring it back to its former glory, but they all found that it had already been robbed by the locals during the civil war.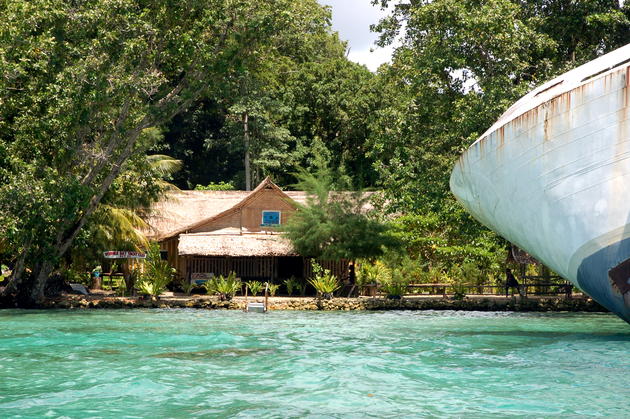 The ship will most likely stay here for the rest of its life.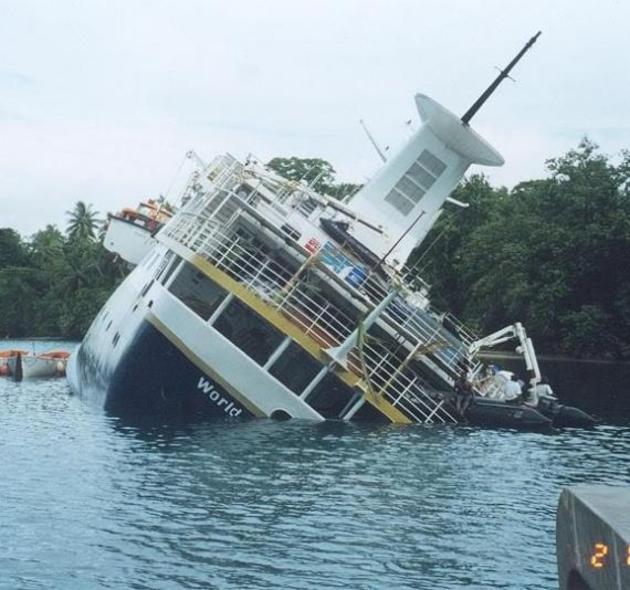 This sea-liner still has oil in its tanks, which means when they rust through it will release very harmful toxins into this beautiful reef.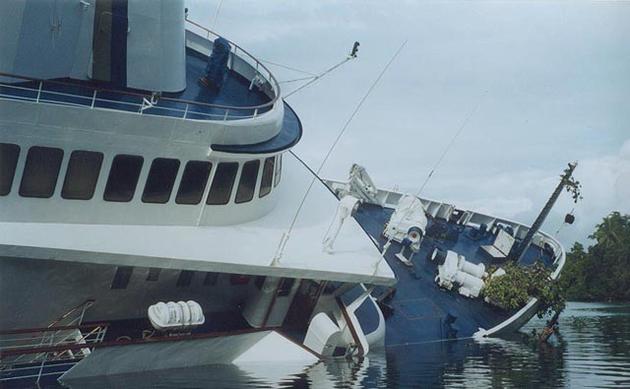 Like our Facebook page & receive daily updates on your wall:

---
You May Also Like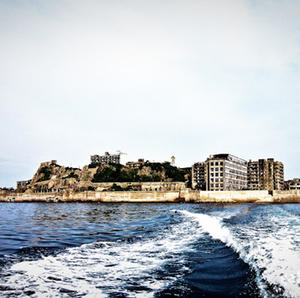 May 10 2011
There are many uninhabited islands around Japan, this one is a bit different - it was once a very busy and a heavily populated island. Now nothing remains but a ghost town. Look at some of these pictures to get a feel of this eerie place.
---
Comments