mine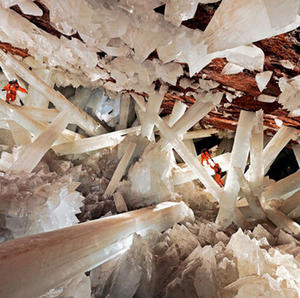 Apr 25 2011
The Naica Mine of the Mexican state of Chihuahua is a working mine that is best known for its extraordinary selenite crystals. The mine is owned and operated by Industrias Peñoles, a producer of lead, zinc and silver. These caverns were discovered during mining operations and contain crystals of selenite (gypsum) as large as 4 feet (1.2 m) in diameter and 50 feet (15 m) long.
---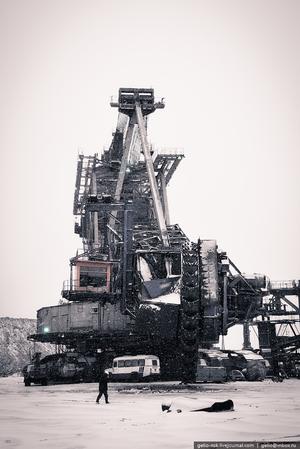 Apr 13 2011
A strip coal mine "Bogatyr" had been built by 1969 in Ekibastuz, Kazakhstan. In 1985 it reached its highest annual production level – 56.8 million tons of coal. The strip mine of such a high production capacity has been built for the first time in the world and, because of this factor, in 1985 it was put into the Guinness Book of World Records.
---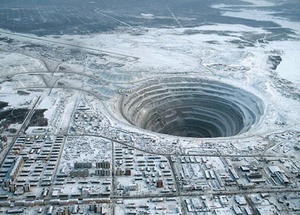 Mar 18 2011
What a huge man–The mine is 525m (1,722ft) deep and has a diameter of 1,200m (3,900ft). This massive diamond mine is located in Mirna, Eastern Siberia, Russia.
---