Dec 28 2011
Prepare for your mind to be blown. With the help of contributions from YouTube users, Darren Solomon was able to develop a very interesting collaborative music and spoken word project.
Essentially this is a mix of visuals and audio, recorded in the same key, that once played together, sounds extremely cohesive. You can adjust the volume on each one of the videos to change how the mix sounds.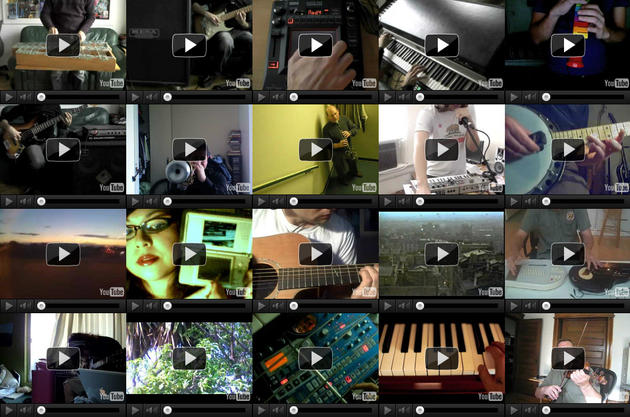 Go ahead, play a few videos and then slowly start adding more as they end, OR just play all of them at once! Try it here.
Like our Facebook page & receive daily updates on your wall:

---
Comments