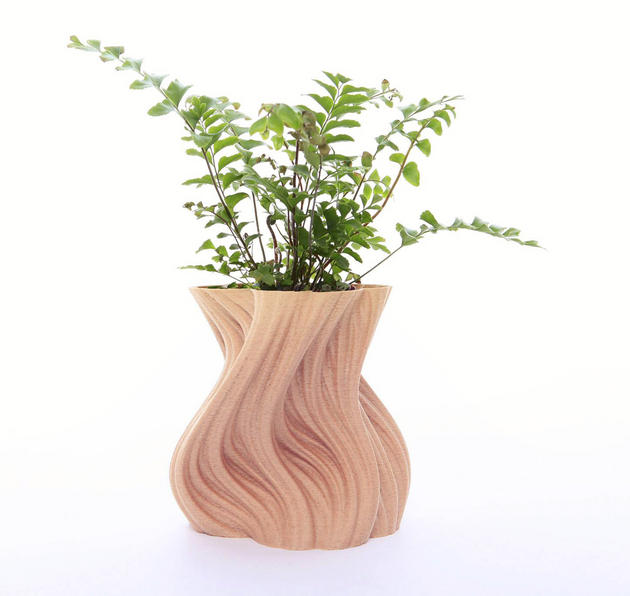 Dec 19 2015
We love 3D printing! Here's our favorite models and projects ranging from jewelry and home decor items to radio control models and magnetic construction sets. 3D print these on your own printer or use one of the many online 3D printing providers. Enjoy!
Cover image: Julia Vase #004 - Bloom, printed with ColorFabb's Woodfill Fine Filament on a MakerBot Replicator 2 3D printer.
The following two mini succulent planters were created in a matter of 30 minutes using the free online 3D design app, Tinkercad. Create a free Tinkercad account to edit these how you see fit, or create your own design right in your browser!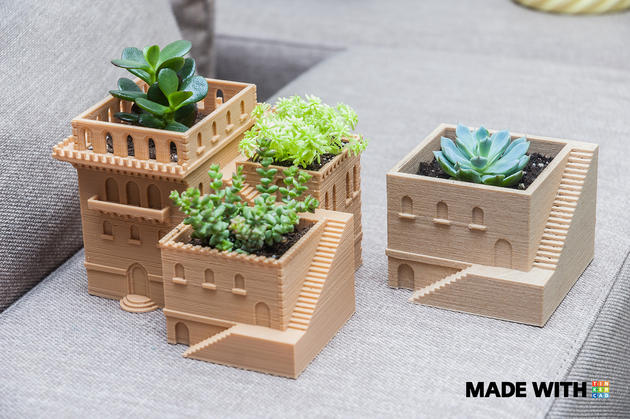 ...To add to your collection of 3D printed decorations, are these amazing abstract "Julia" vases. For inquiring minds, these models were created using a morphing Julia animation, which was stacked and eventually turned into a vase form. Author used all custom programs, based around voxelized generation. The final voxel models were converted to polygons using a marching cubes algorithm. See the entire collection here.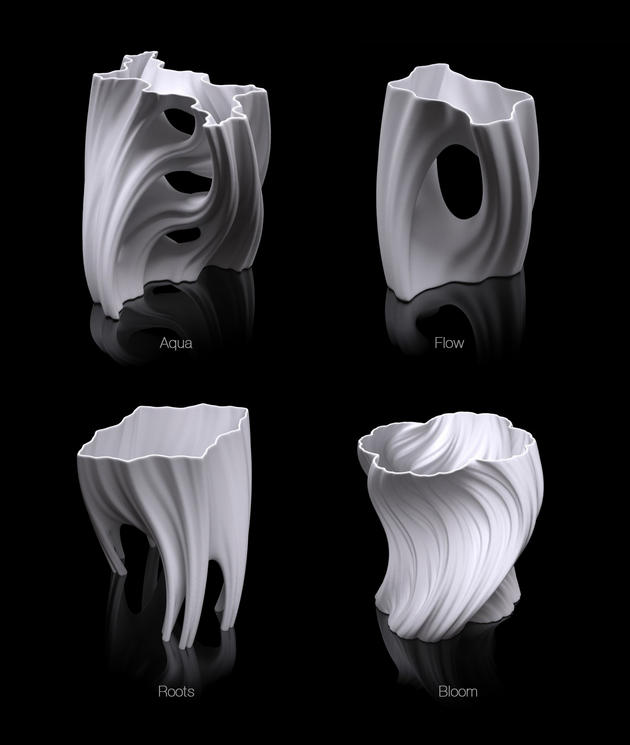 It's likely that you've seen the below vintage tractor (Mc Cormick D326) model floating around the internet, as MakerBot uses it to promote its products. This model consists of 67 individual parts and was designed by Juan Esteban Paz. See a short video about his thoughts on 3D printing (in Spanish).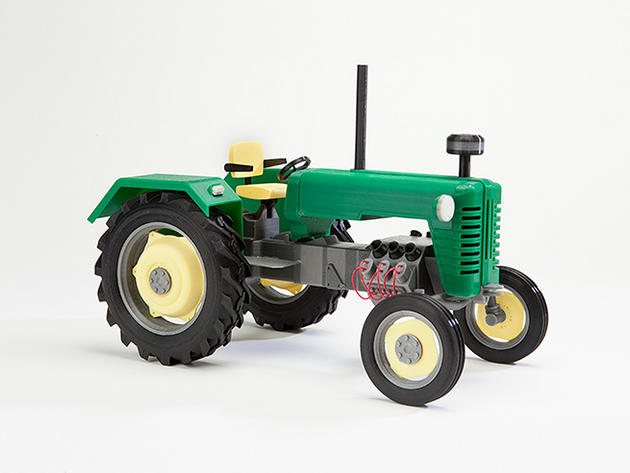 Modular Magnetic is a series of construction sets with standardized, interchangeable pieces which allow for the design of different home layouts. With Modular Magnetic, you no longer need to imagine how your next dream living space will look like, you simply need to start creating it! Entirely designed using Tinkercad, these models use tiny 1.5mm × 6mm (1/16" × 1/4") magnets – about 800 of them for the kitchen set... not for the impatient :). Read more about the project here.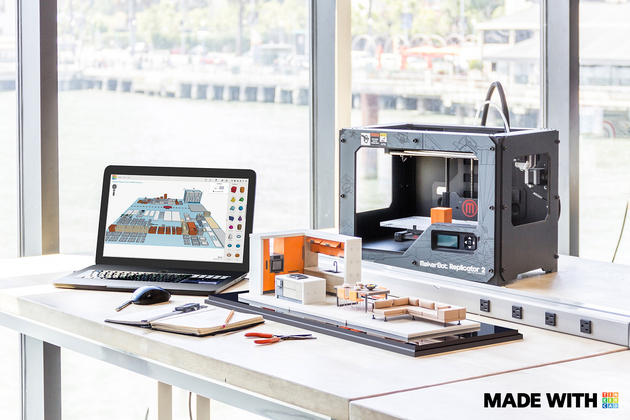 ...Another piece of heavy machinery for this round-up: a functional model of a Liebherr crawler/loader in 1:14 scale. This model is meant to be equipped with full RC, lights, horn and engine sound, and comes in at 3.6kg/7.9lbs!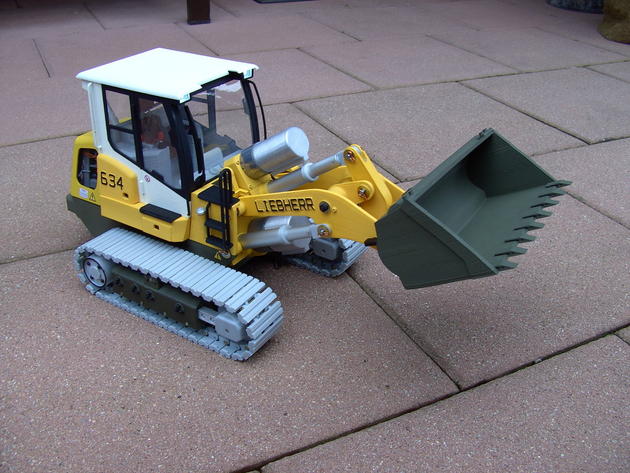 If you're into bird-watching/bird-feeding, this bird feeder will fit most regular plastic bottles, and will make a great addition to any tree or balcony!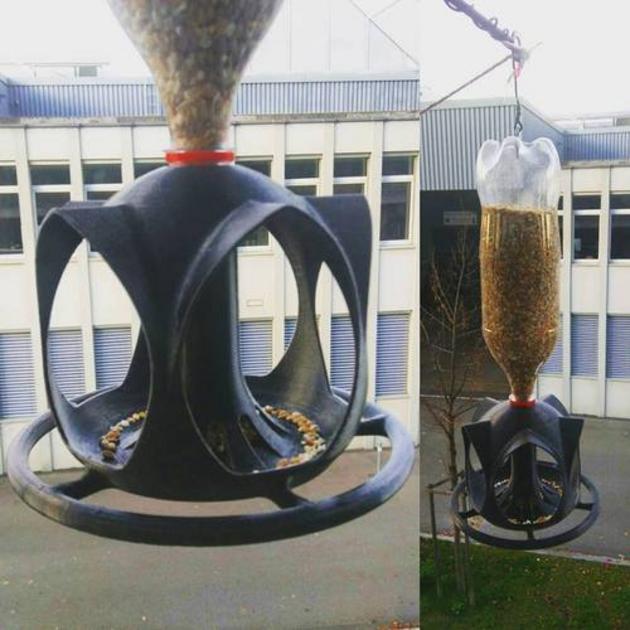 Next up is Daniel Noree's 1:32 scale version of the EMD SW 1500 diesel switcher. Model is meant to be motorized, and the author is planning to eventually control it using an Arduino. "OpenRailway" project is Daniel's initiative to bring more free model trains to the world of 3D printing – be sure to check out the OpenRailway Google group where you can find many other model trains.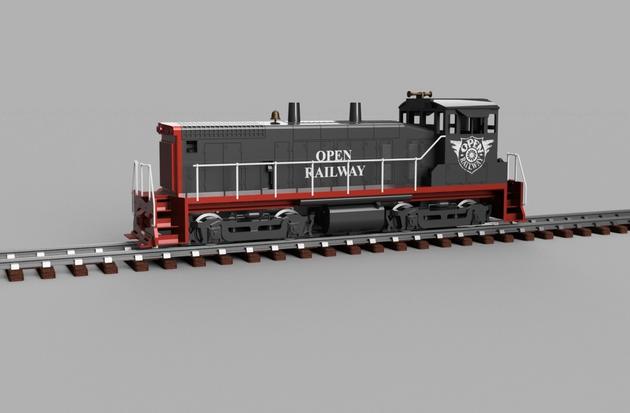 Another fantastic design by Daniel Noree – this time it's an OpenR/C Formula 1 car! 3D print and outfit with your own electronics for hours of fun!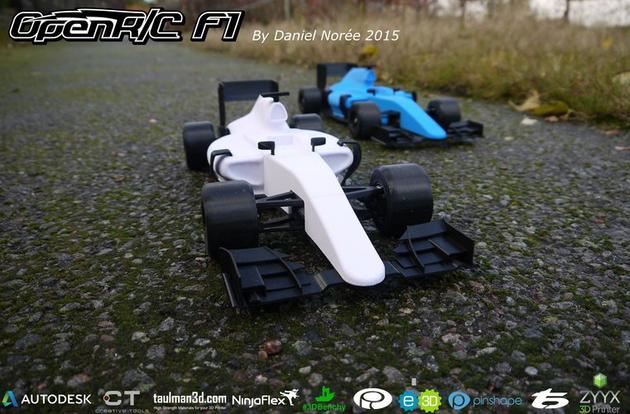 Check out the video made by ZYYX guys of the car in-action:
Completely switching topics to 3D printed jewelry... this awesome bracelet was modeled by our friend in OpenSCAD, based on Zomboe's chain mail pattern. It prints amazingly well, and you can get creative by switching the color of your filament for a cool, multi-layer effect.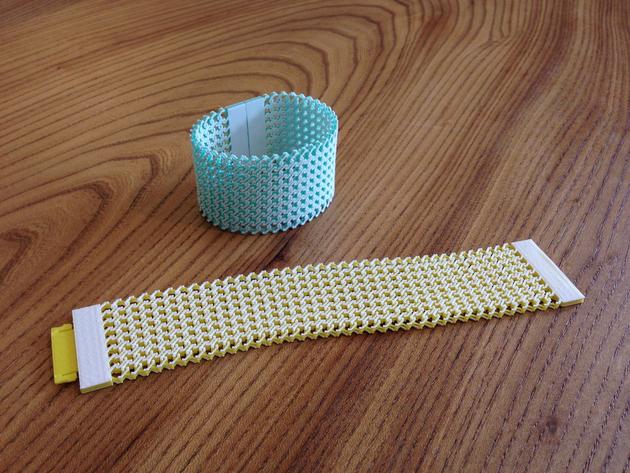 If you're into drones, this one's sure to deliver! The Hovership MHQ2 drone is currently in its second revision and comes with a handy guide which give you suggestions on electronics and other hardware.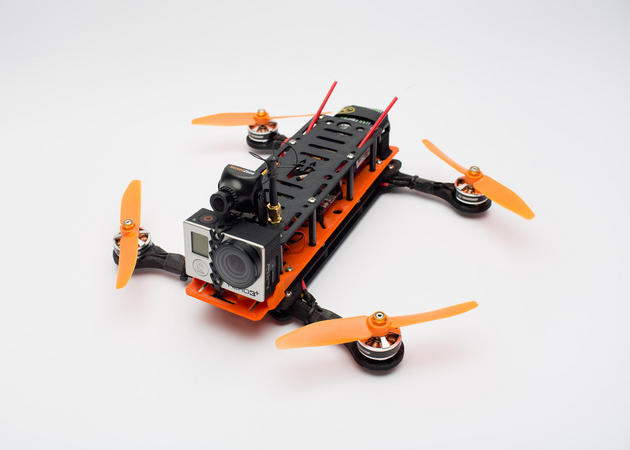 Check out the drone in-action:
And to wrap up this post, here is another amazing collection of home decor vases (designed around test tubes). The way these get printed is quite mesmerizing... just try it!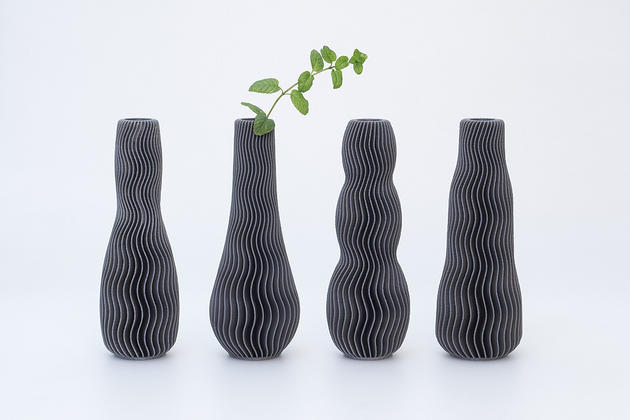 Now's a great time to get into 3D printing!
3D printing is more in reach than you thought – get the most consistent 3D printer that was used to 3D print many of these models, and start creating custom designs of your own!
MakerBot Replicator 2 Desktop 3D Printer

108 reviews

Price: $1,699.99 + FREE Shipping.
Like our Facebook page & receive daily updates on your wall:

---
You May Also Like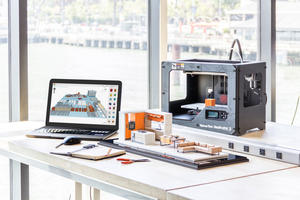 May 29 2015
The quick and easy way to design your next dream kitchen, and dining, and living room...
---
Comments