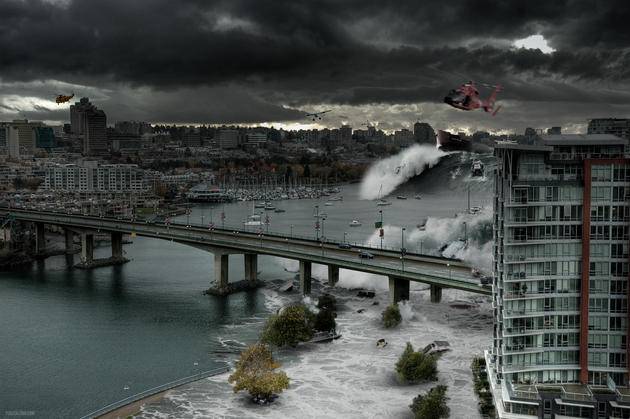 Oct 20 2011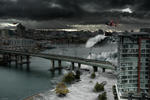 10,985 downloads so far!
Yuriy Sklyar's rendition of the "2012" tsunami in Vancouver, Canada done using Photoshop and many photographs. Based on the movie 2012. Read more about it on his blog.
Like our Facebook page & receive daily updates on your wall:

---
You May Also Like
Aug 12 2011
Just imagine yourself driving somewhere, and all of a sudden a tsunami hits. A very intense situation begins when the ground gets rocked by an earthquake and then the waves flood the roads.
---
Comments