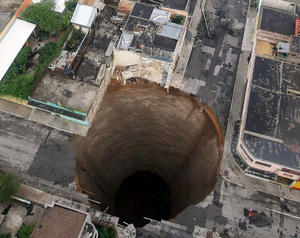 Jun 14 2011
This sinkhole devastated a neighborhood in Guatemala City, at least three people were killed during this incident. The worst part is that scientific community of Guatemala predict that this gigantic sinkhole could get larger. Pictures inside.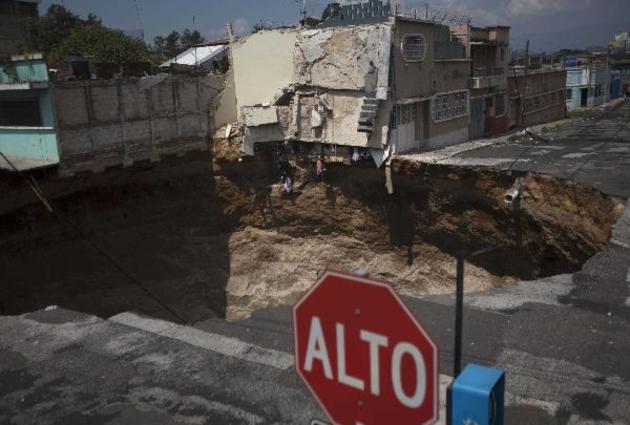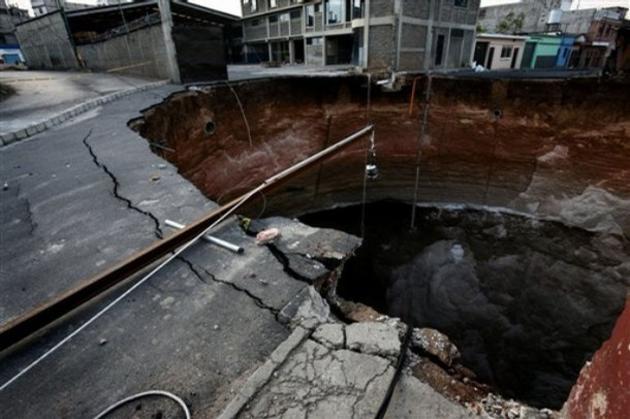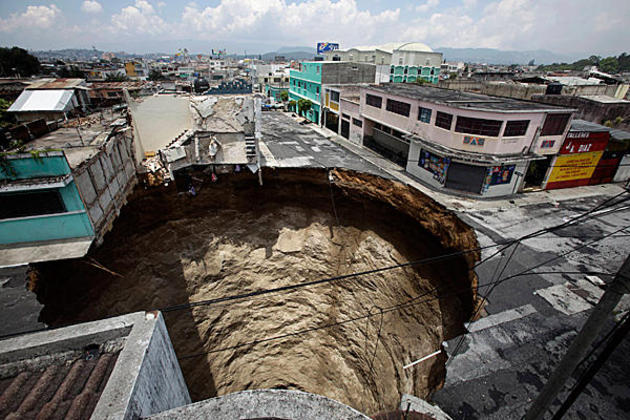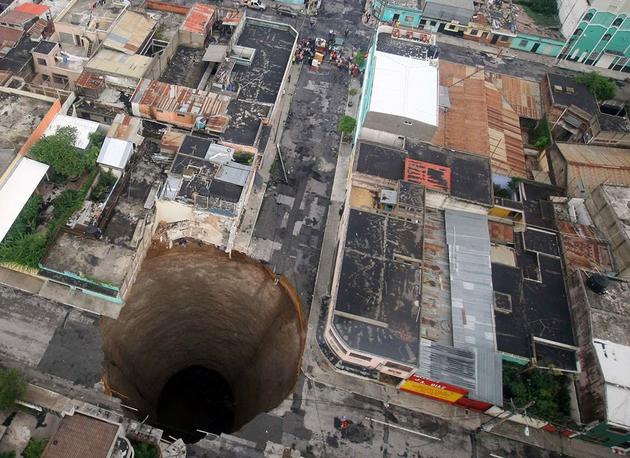 Like our Facebook page & receive daily updates on your wall:

---
You May Also Like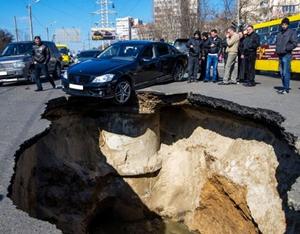 Apr 12 2013
Suddenly the roads of Edmonton, Alberta don't look so bad this year. See what Samara, Russia is dealing with during this spaz-fueled winter.
---
Comments