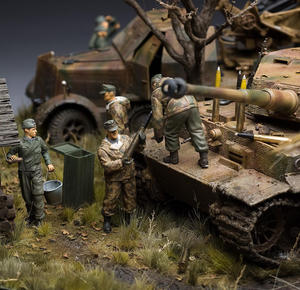 Oct 24 2011
This diorama depicts the 1943 withdrawal of German forces throughout the Eastern front when the Soviets launched their massive and unstoppable offensive attack. This particular diorama was built by Yevgen Sklyar from Precise Modeling - a company that specializes in the creation of ultra realistic scale models for highly acclaimed collectors and museums worldwide.
Scale of choice for this particular diorama is 1:35. Click on the images to view high resolution versions!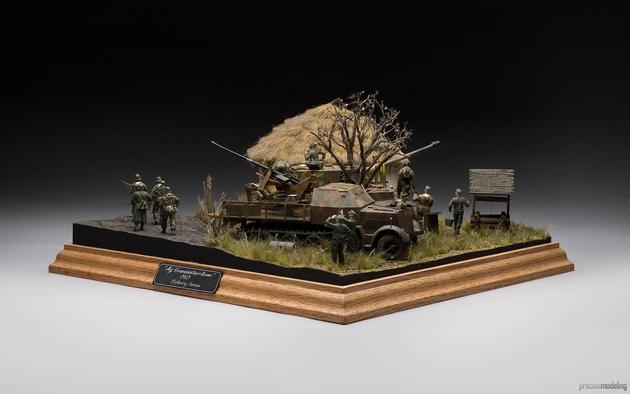 This diorama features Michael Wittmann's Tiger tank, belonging to 501st SS Heavy Tank Battalion, next to an 8 ton semi track 3.7cm flak 37 sd.kfz 7/2 at rest beside an abandoned village home in Kischentsy, Ukraine.
Four exhausted soldiers from Battalion 113 (Panzer Grenadier Regiment) are seen walking by on a muddy village road, probably after an encounter with Soviet T-34 tanks in the large offensive.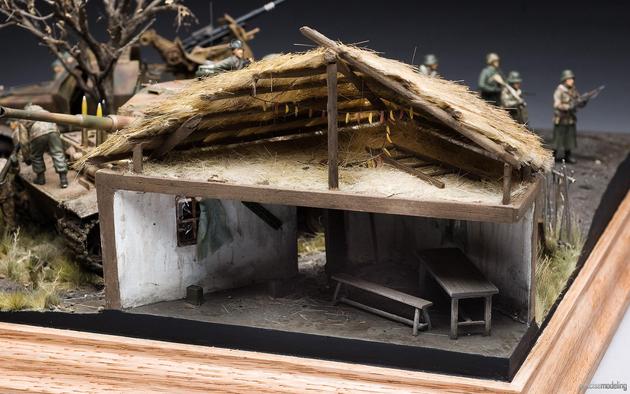 This #007 late-production Tiger was destroyed at Villers Bocage, France, during the retreat further from Ukraine in 1944, by several Sherman VC "Firefly" tanks, part of British 7th Armored Division.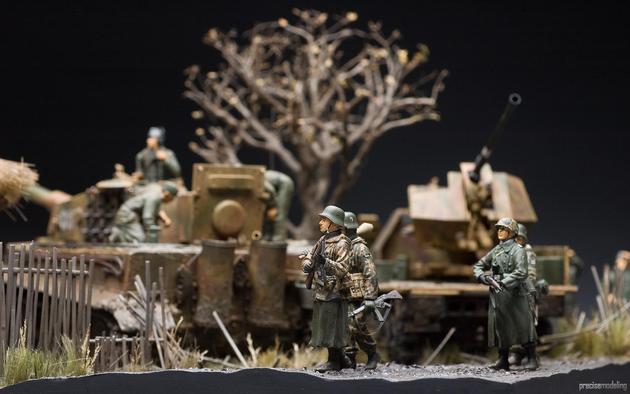 98% of the scenery is scratch built from various supplies. The model kits are produced by Tamiya and the soldiers by Dragon Models Limited.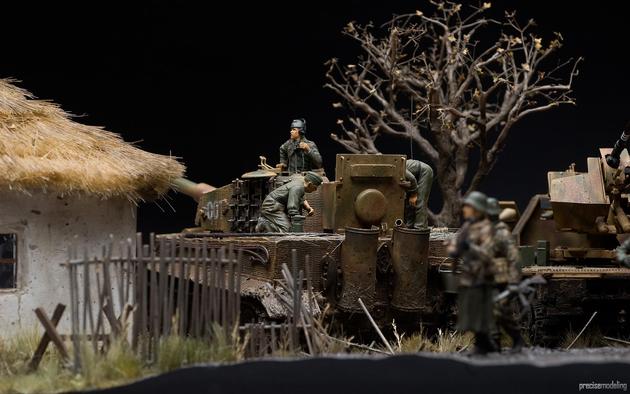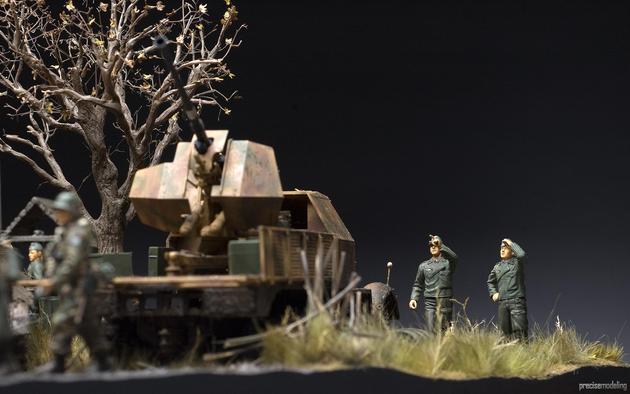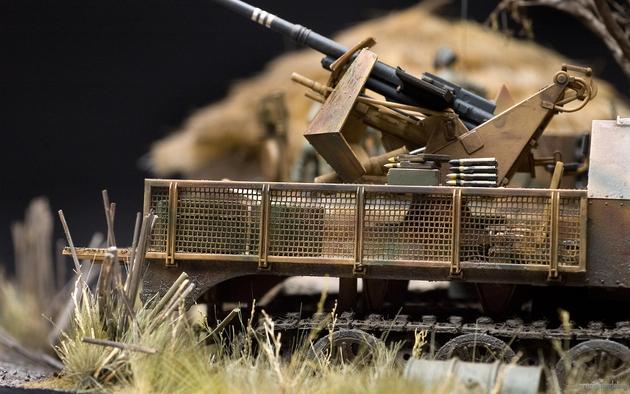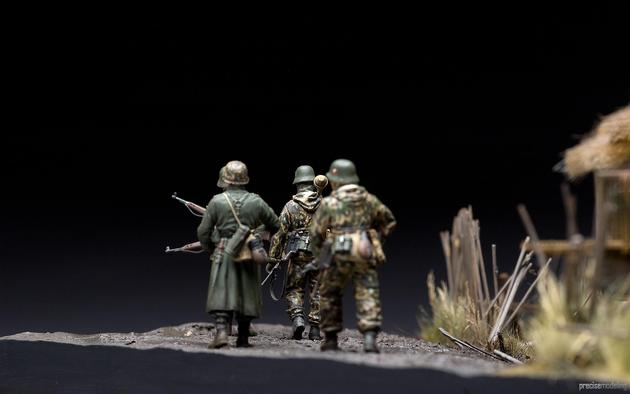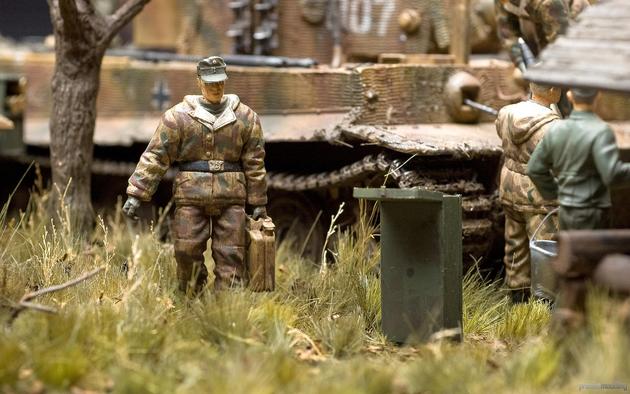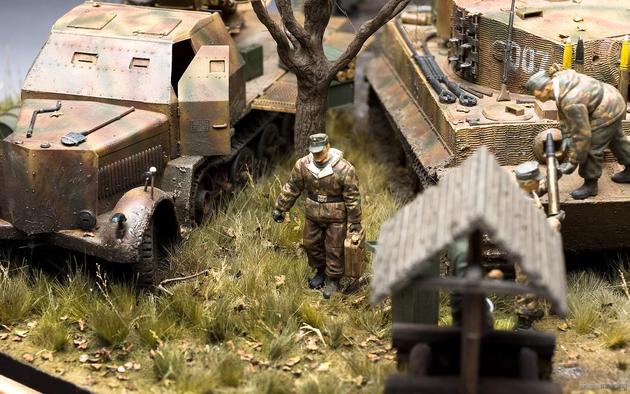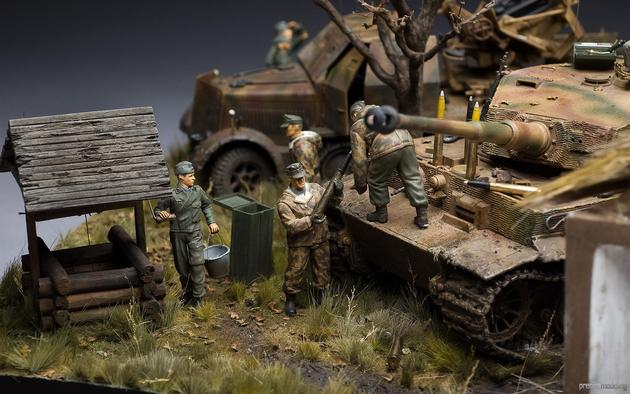 Like our Facebook page & receive daily updates on your wall:

---
You May Also Like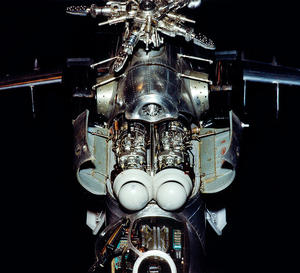 Jun 16 2011
Fully scratch built, this model took just over 15 years (8000-10,000 hours) to complete. Begun in Kiev (Ukraine), in 1986 this masterpiece was profoundly difficult to construct due to the extreme scarcity of information on it. Be sure to click on photos for higher resolution versions.
---
Comments