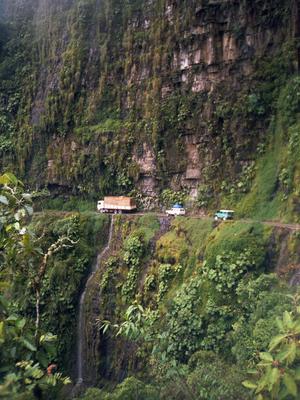 Aug 24 2011
With a terrifying estimate of 200-300 deaths every year, this road in Bolivia is said to be the most dangerous in the world. This 61 kilometer (38 mile) stretch of road is one of only two roads that connects the towns of La Paz and Coroico. There are many crosses along the road, marking the spots where vehicles have fallen.
The road was built in the 1930s during the Chaco War by Paraguayan prisoners. It is one of the few routes that connects Yungas—the Amazon rainforest region of northern Bolivia—to the capital city of Bolivia, La Paz.
Because of the extreme drop-offs of at least 600 meters (1,830 feet), the road's single-lane width—most of the road is no wider than 3.2 meters (10 ft)—and lack of guard rails, the road is extremely dangerous.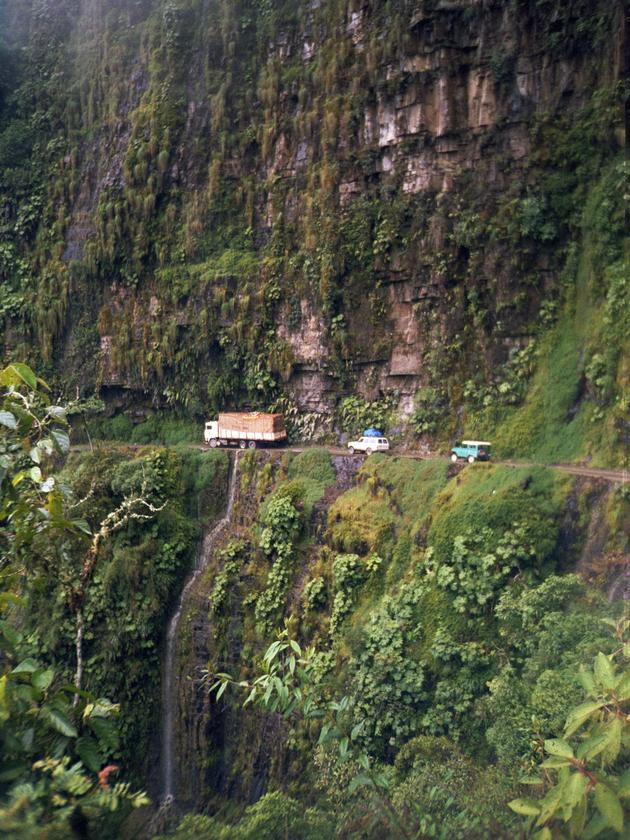 Further still, rain, fog and dust can reduce visibility. In many places the road surface is muddy, and can loosen rocks from the road.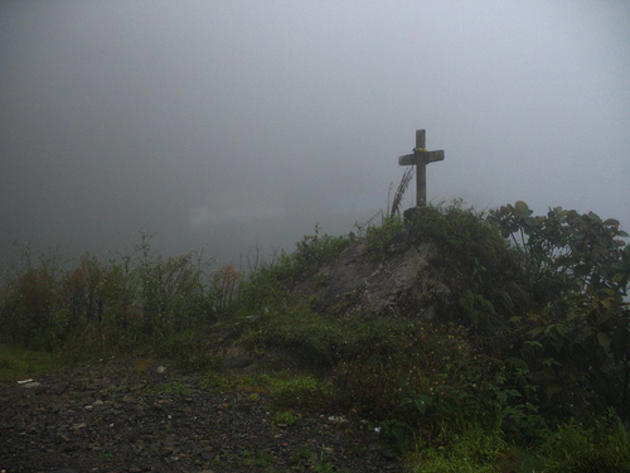 The danger of the road ironically made it a popular tourist destination starting in the 1990s, drawing some 25,000 thrill-seekers.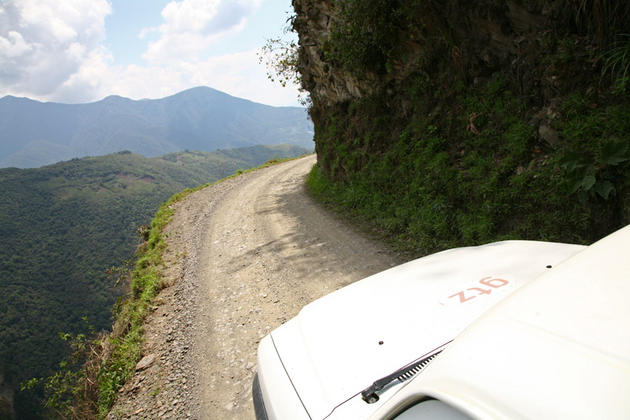 Mountain biking enthusiasts in particular have made it a favourite destination for downhill biking since there is a 64 kilometer (40 mi) stretch of continuous downhill riding with only one short uphill section.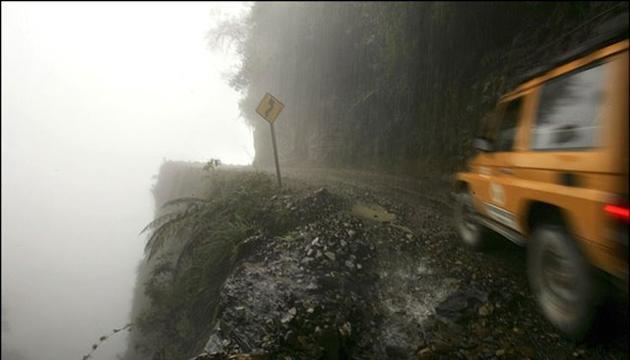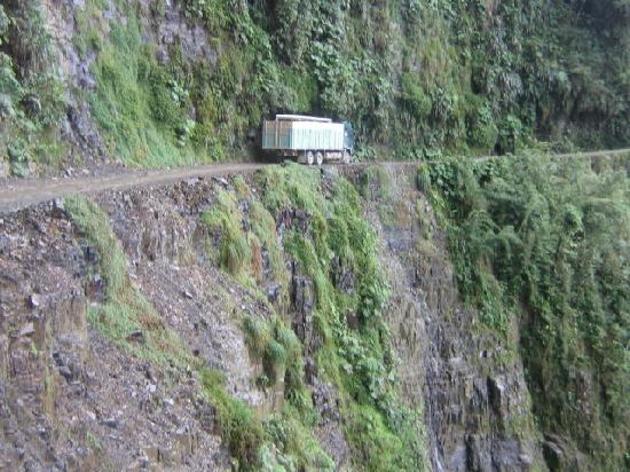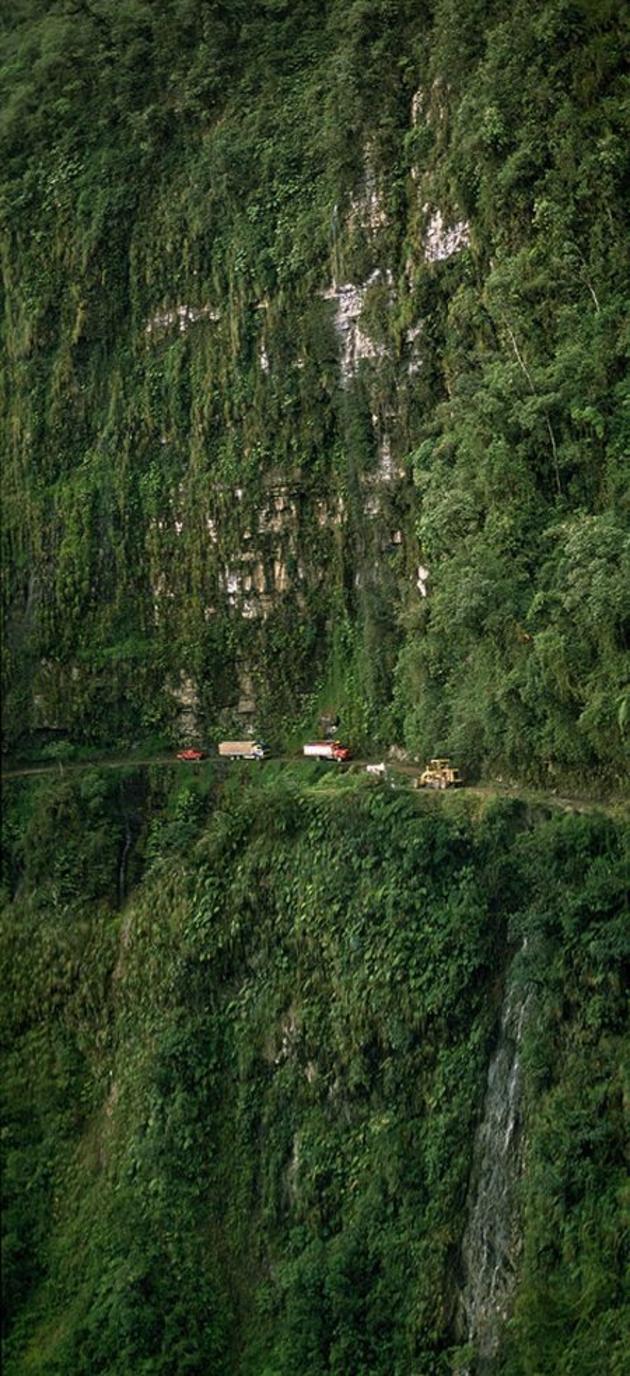 The road has been featured on the BBC show, Top Gear: Bolivia Special (Episode 6 of Top Gear, Season 14) where the hosts traveled 1,610 kilometers (1,000 mi) from the Bolivian rainforest to the Pacific Ocean.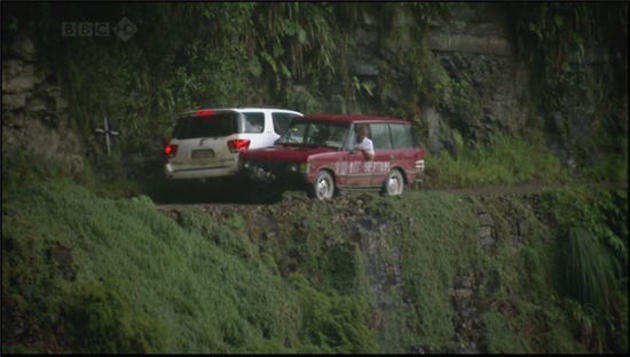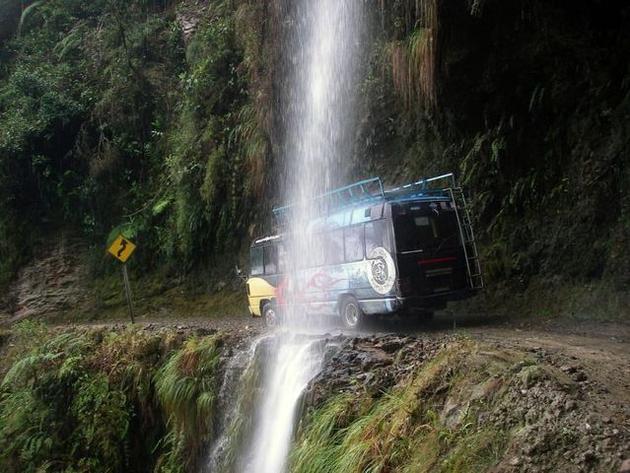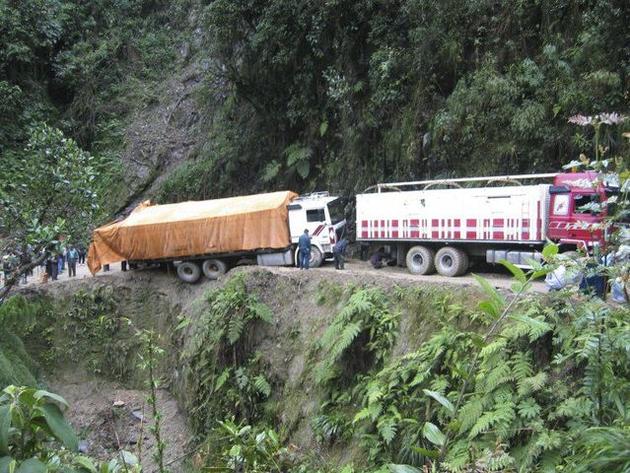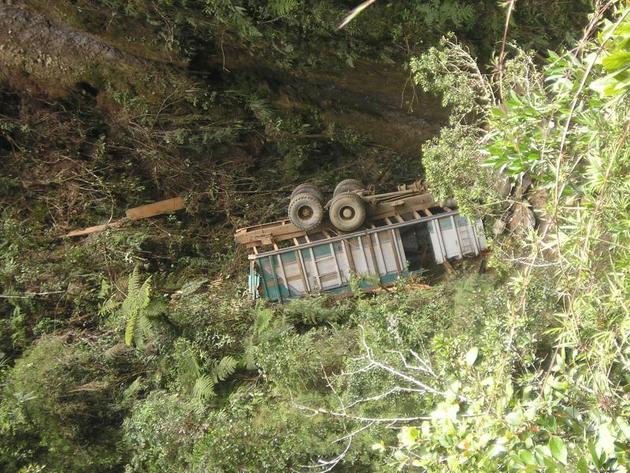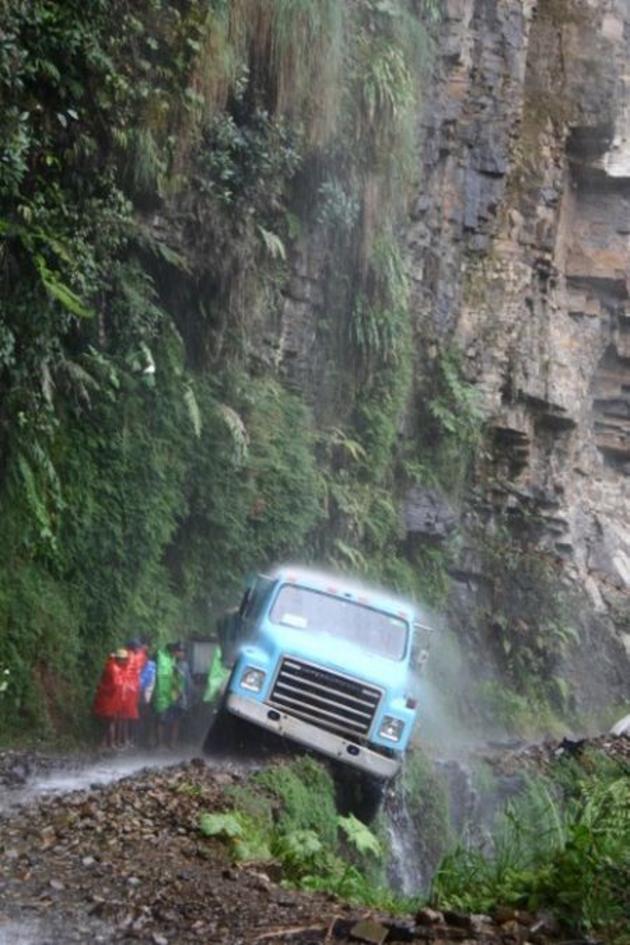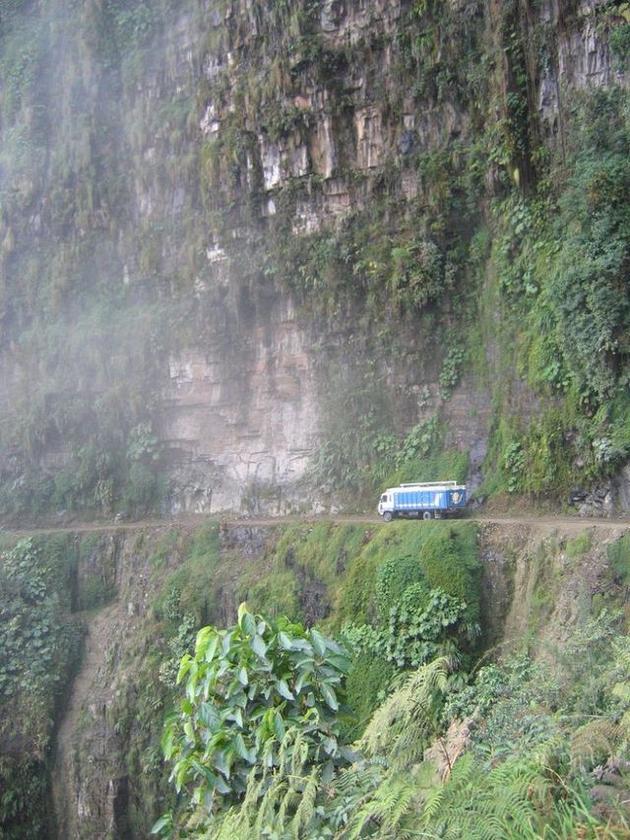 Like our Facebook page & receive daily updates on your wall:

---
Comments