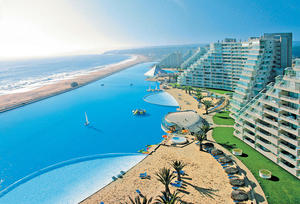 Oct 25 2011
The feel of the Caribbean Sea, right at the Chilean central coast - that was the goal behind the San Alfonso del Mar resort when it was first getting built.
The pool is approximately 1,000 meters (1km or 3/5 mile) long and covers an area of 7.7 hectares (19 acres).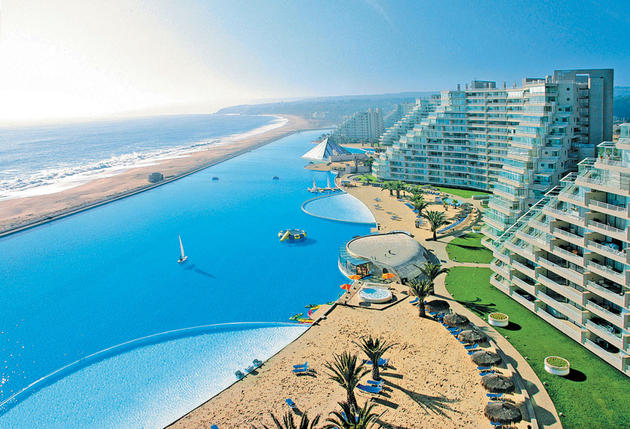 It requires 250 million liters (66 million gallons) of seawater. The water is pumped out from the ocean, filtered and treated by the pool's advanced pumping system.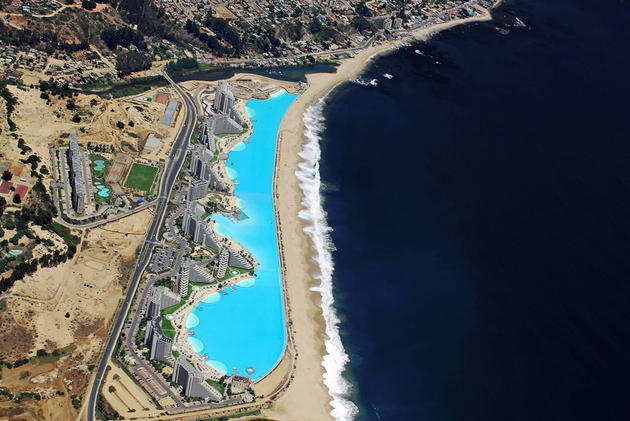 The size of this pool is so large that guests can use kayaks and small boats to get around it. Also, this pool is popular for diving exercises as it is the world's deepest pool, setting the world record at 35 meters (115 feet).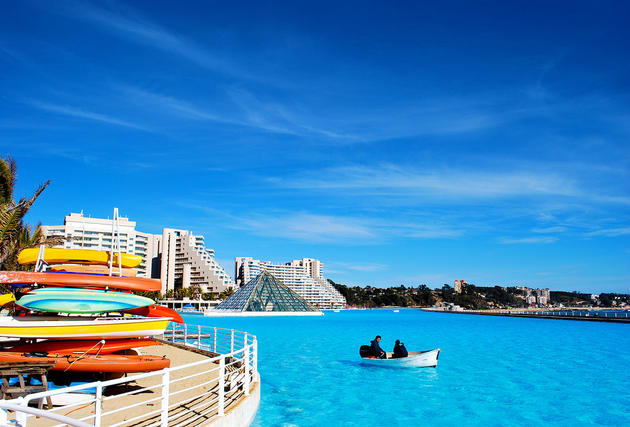 The total construction estimates for this resort development are in the area of $1.5 - 2 billion US dollars, and the annual maintenance cost comes in at a whopping $4 million US.

San Alfonso del Mar is a private resort located in Algarrobo, Chile, about 100 km (60 mi) west of the capital Santiago.
The pool is developed by a Chilean company by the name of Crystal Lagoons.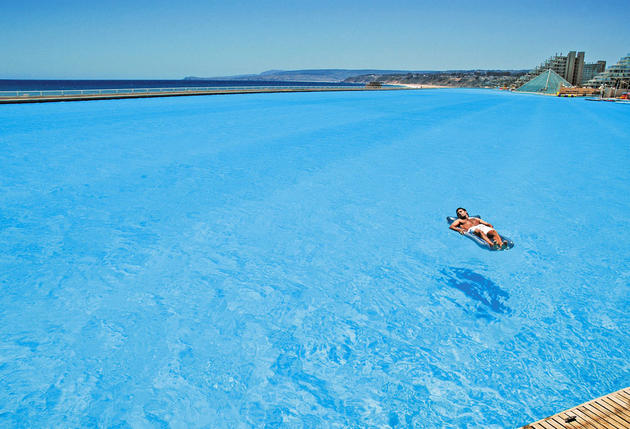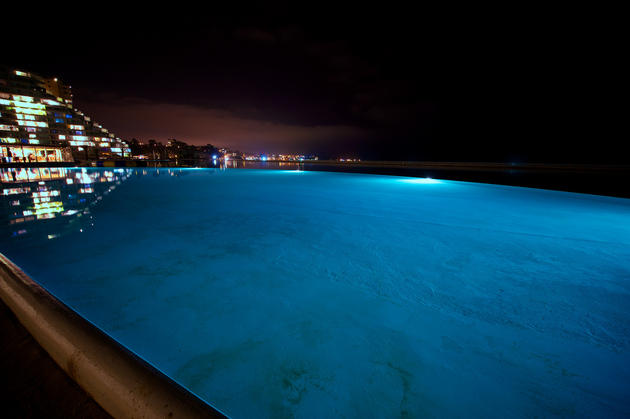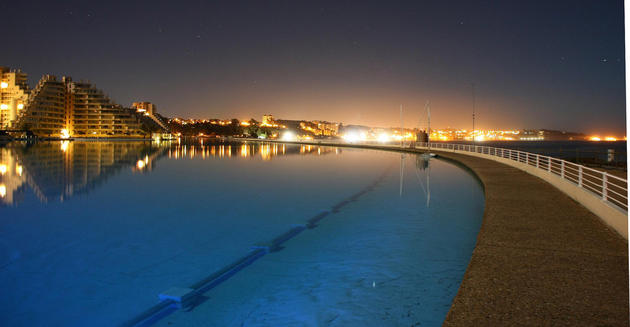 Like our Facebook page & receive daily updates on your wall:

---
You May Also Like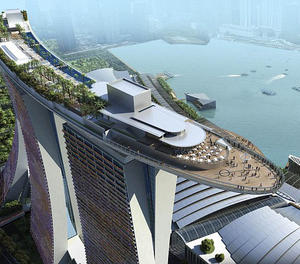 Apr 14 2011
Marina Bay Sands is an integrated resort fronting Marina Bay in Singapore. Developed by Las Vegas Sands, it is billed as the world's most expensive standalone casino property at $8 billion, including cost of the prime land.
---
Comments