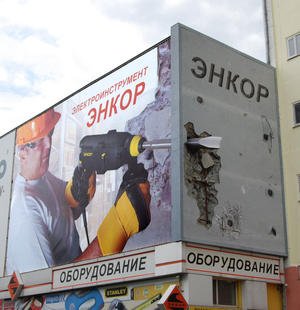 Jun 28 2011
If you are a creative person and like marketing this is definitely a post for you. Check out some very clever advertisement that is seen today in major cities of Russia! Lot's of photos inside.
This billboard advertises a Russian fantasy film "Day Watch". In the daytime it looks more like a common poster. But at night the dark figures become very well seen.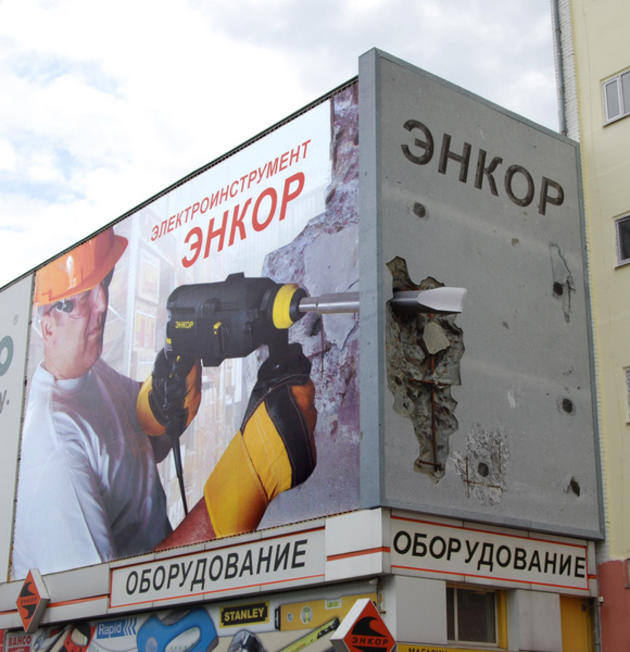 An ad for a automobile security company. Saying if your car has been stolen you should have got a Clifford security system.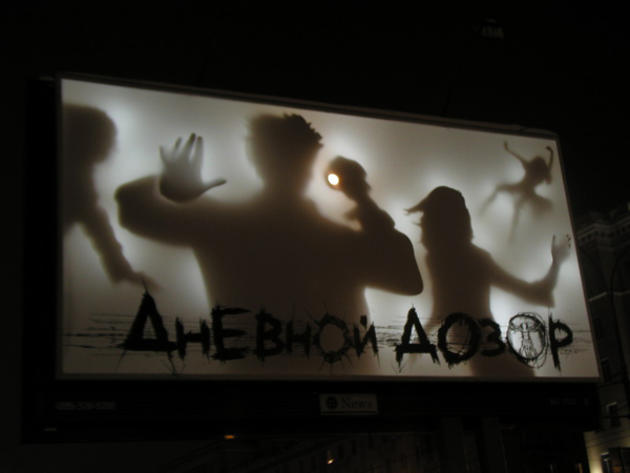 One more example of unusual outdoor ads. The billboard is combined with the device spraying water. The characters of the ad, young rogues, shamelessly douse visitors of the park with water.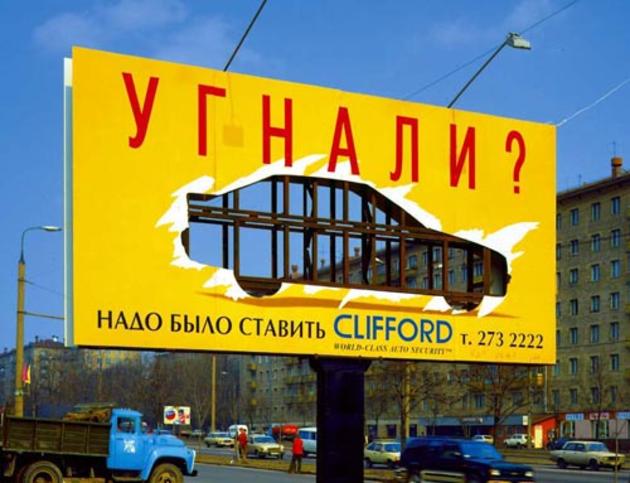 The billboard advertising the Calve ketchup.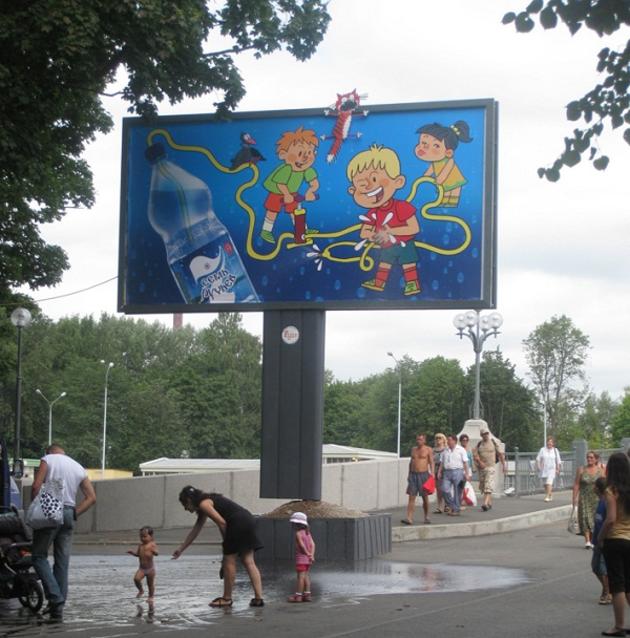 And this billboard performs 2 functions at once. It advertises the tools of the company and makes a not very beautiful wall look as a part of the billboard.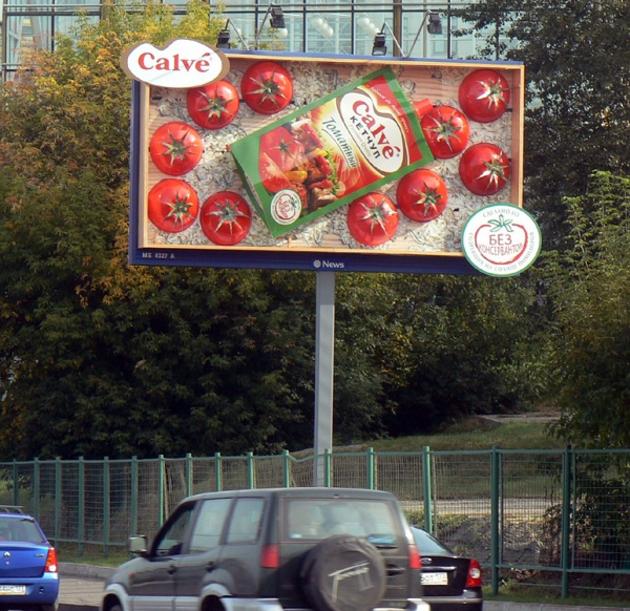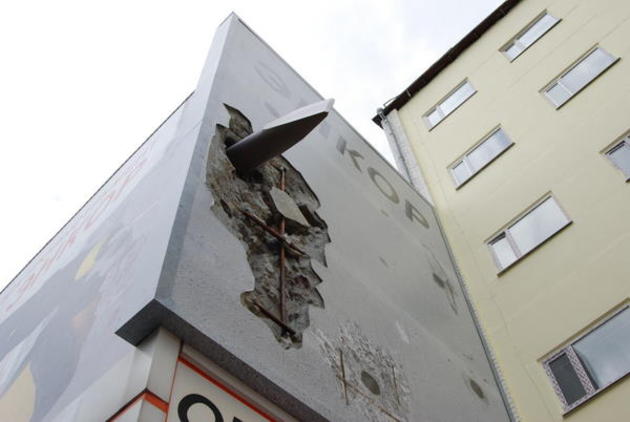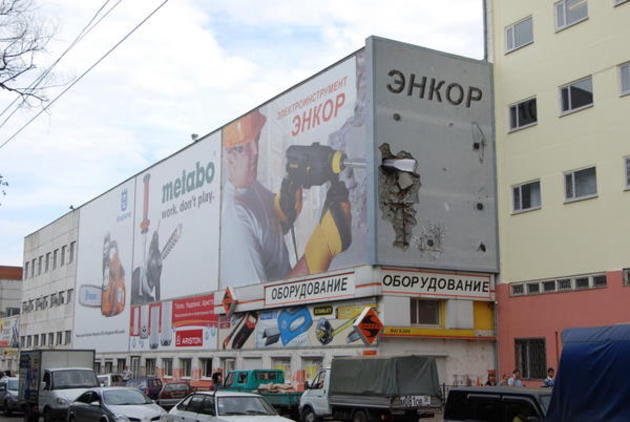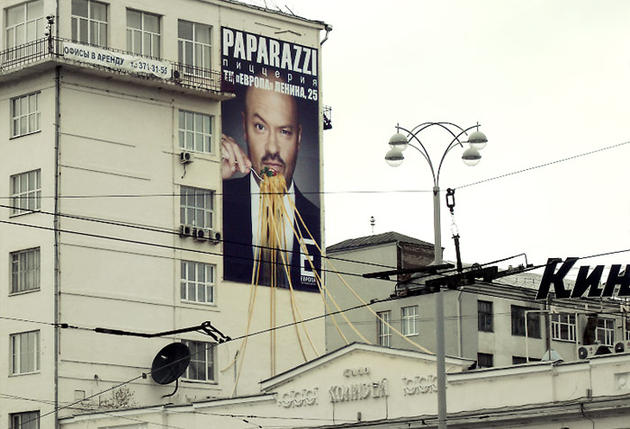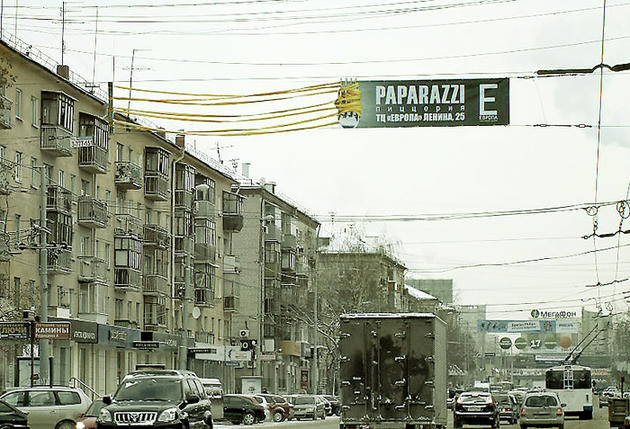 Largest billboard in the world, that is also mentioned in our earlier post for the BMW company.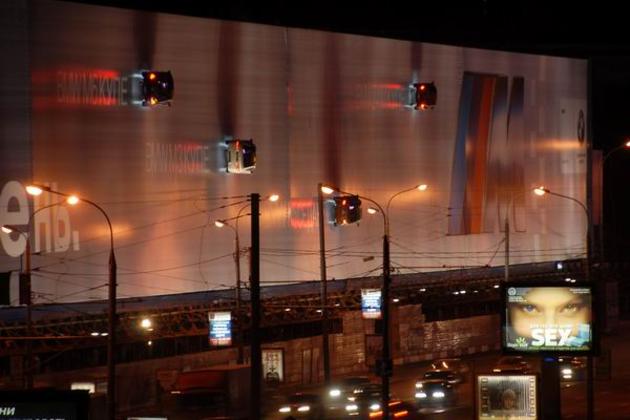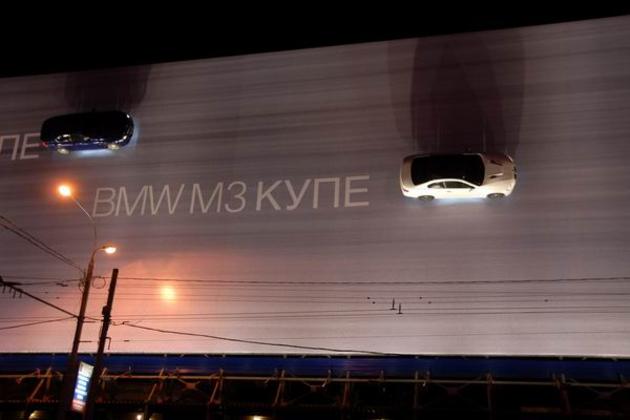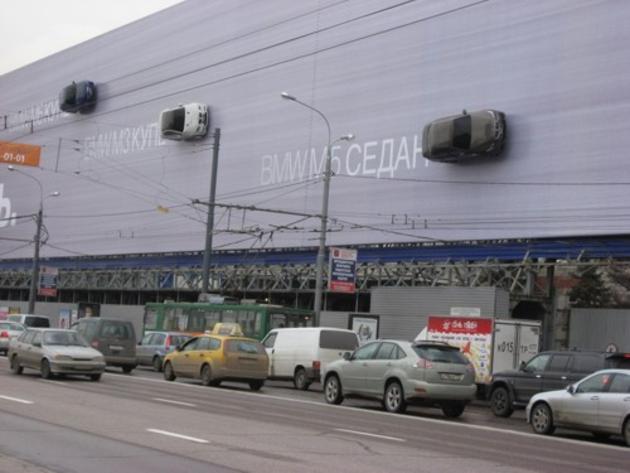 Advertisement for computer monitors and TV's.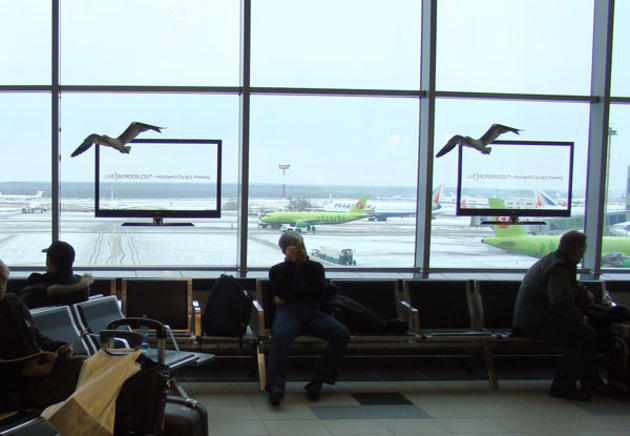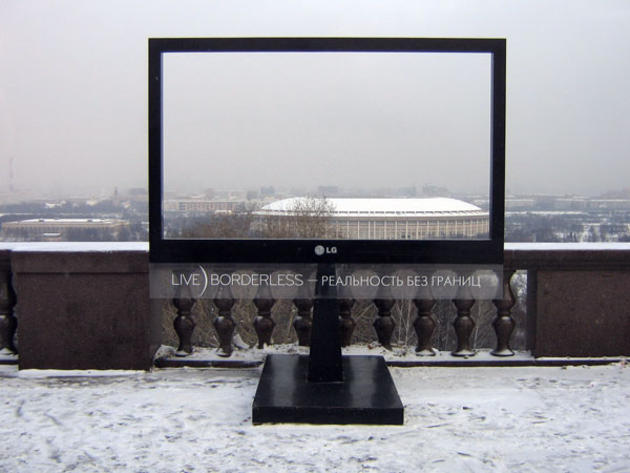 Business newspaper "Vedomosti" ("Gazette") launched an advertising campaign called a "Million reasons to read Vedomosti". Dozens of money boxes appeared on the streets of Moscow, in its business centers and malls.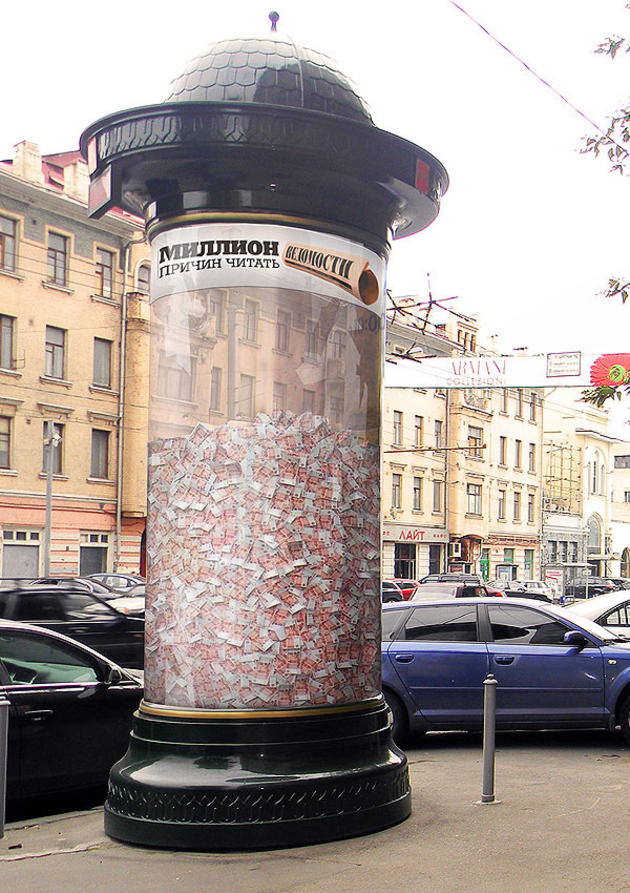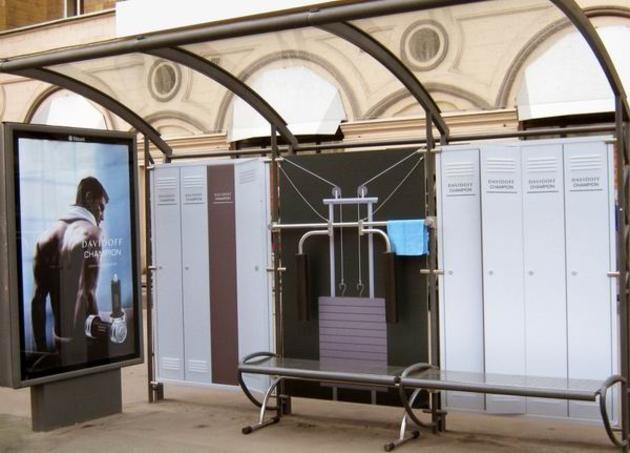 A refreshing bus-stop.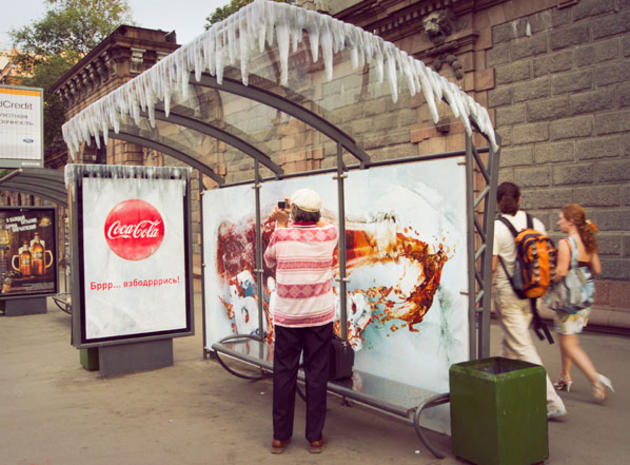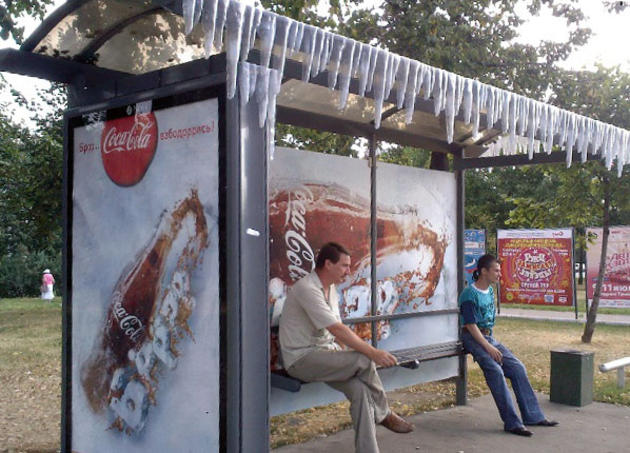 Boxes filled with tomatoes.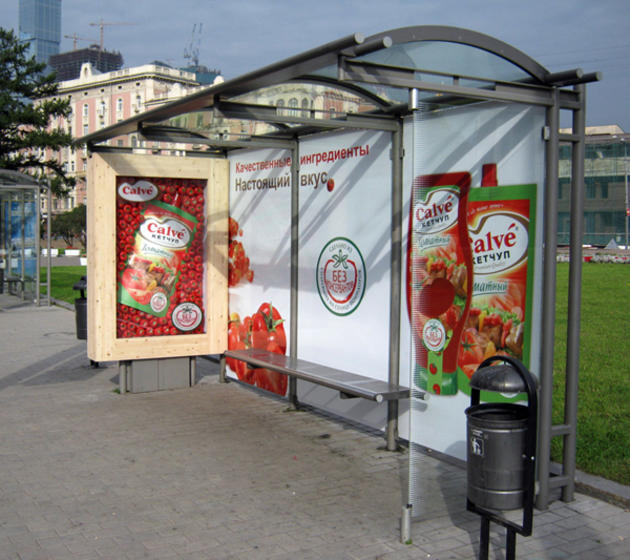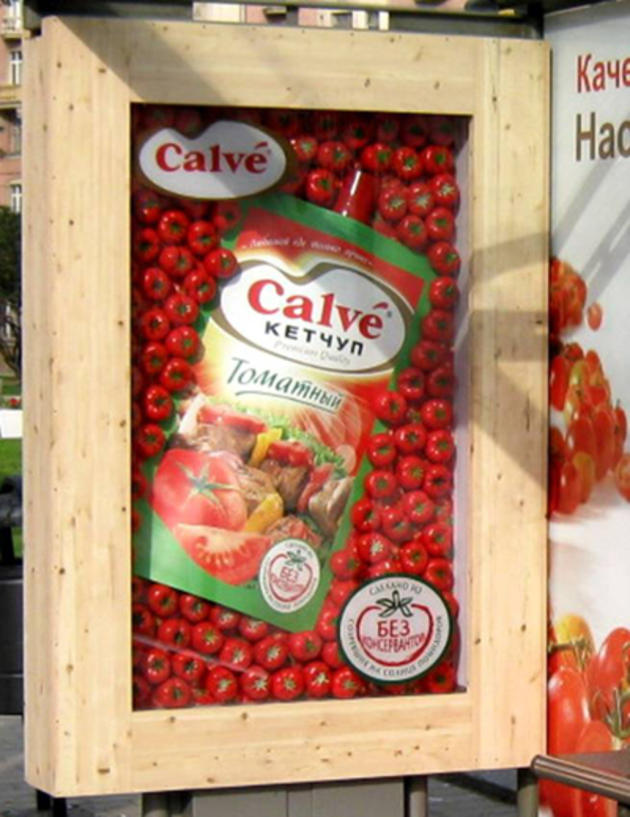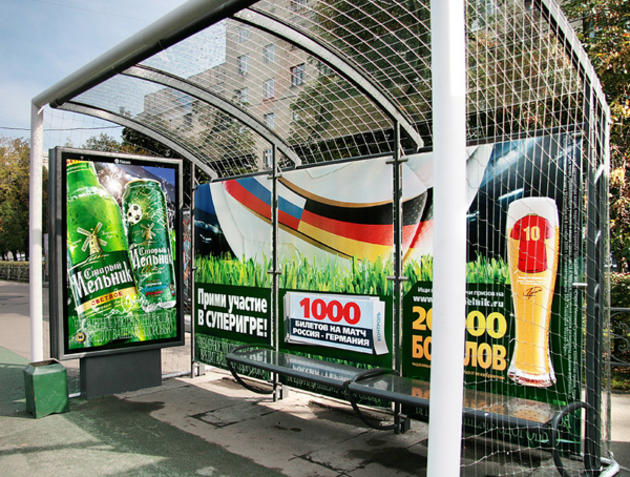 Alpine chocolate by Milka advertisements.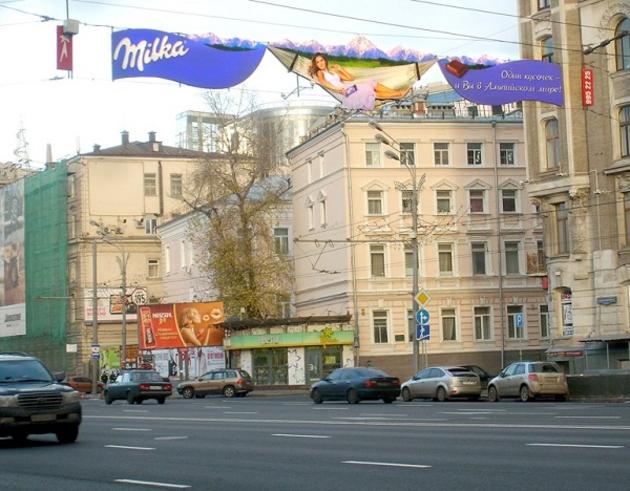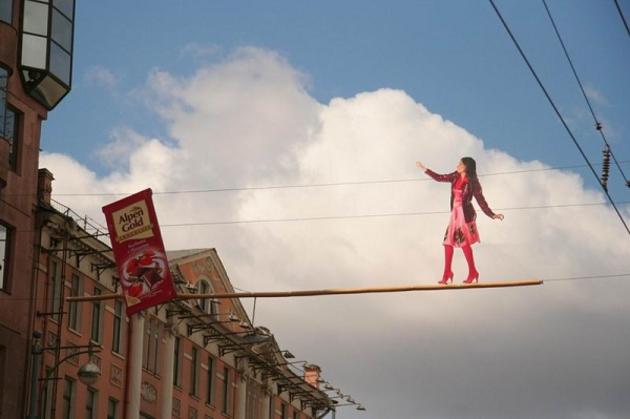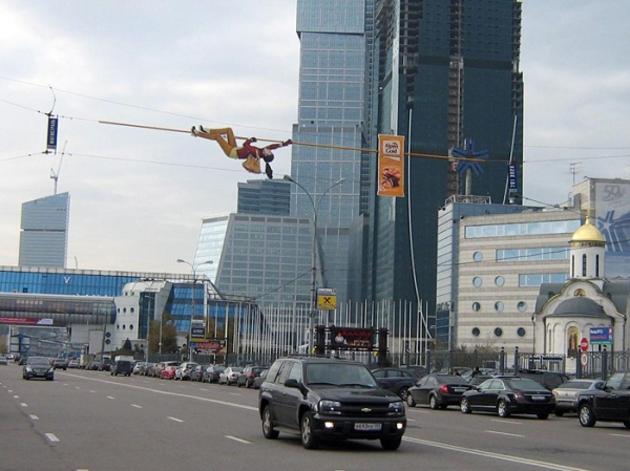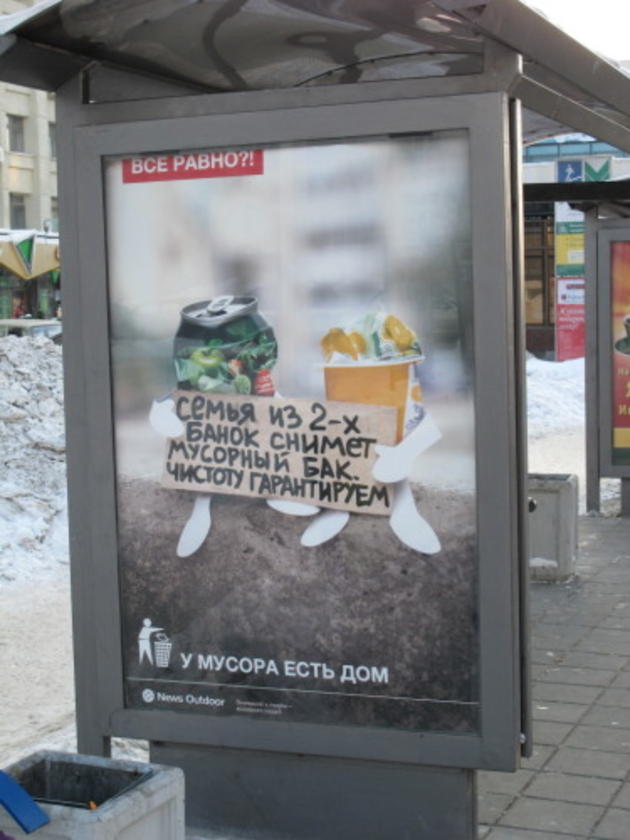 A recycling bin picking up cans and bottles.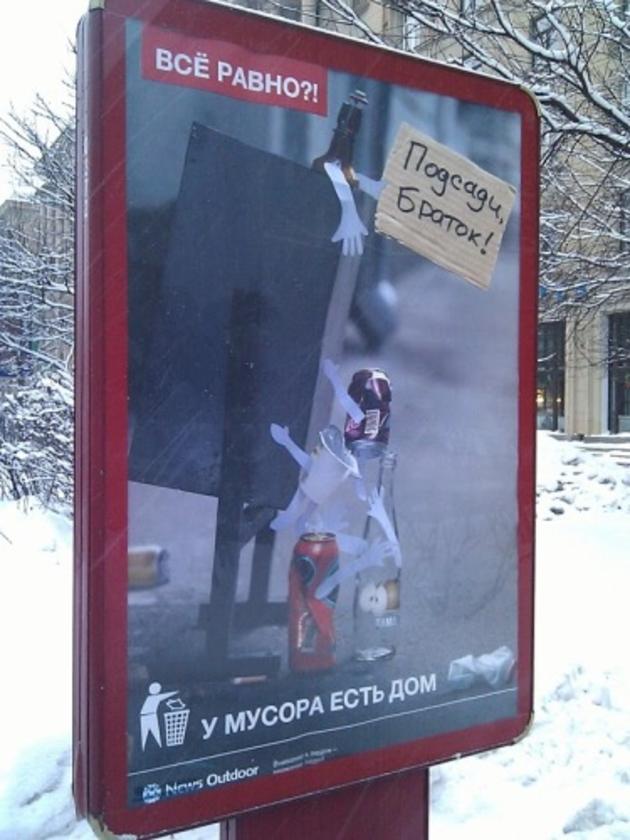 "Friend drop me off at the recycling depot please"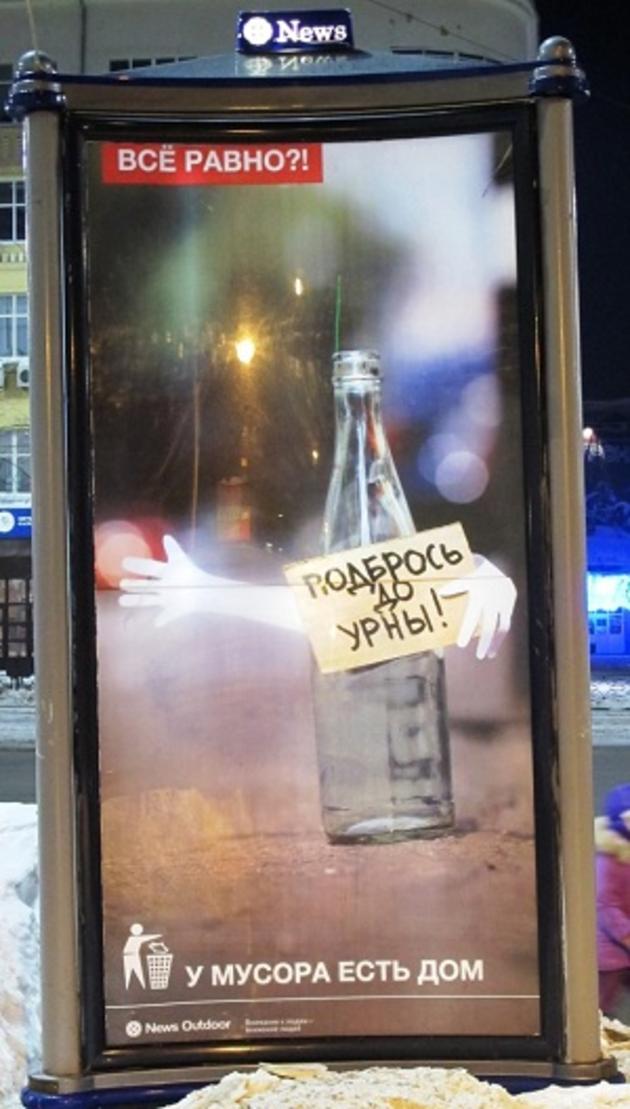 "Throw to the urn".
"Beauty is in the foreground".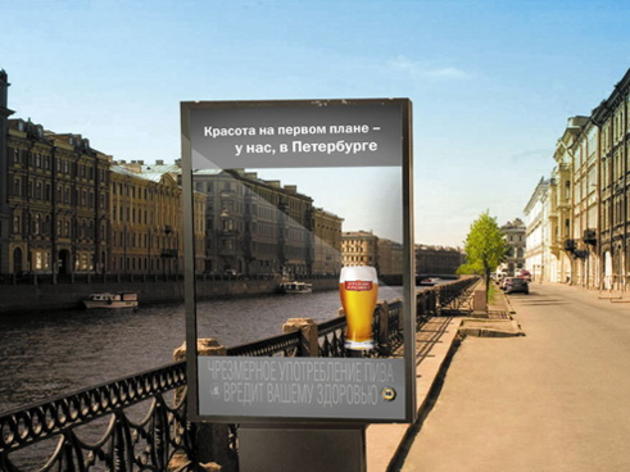 A newspaper ad, "Magnified look on things".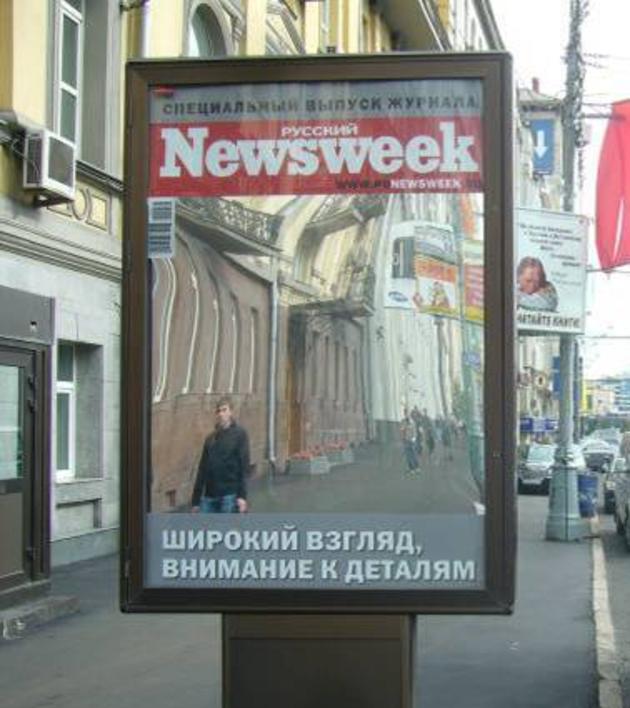 Wrecked cars inside of a metal frame shaped like a bottle, in a fight against drunk drivers.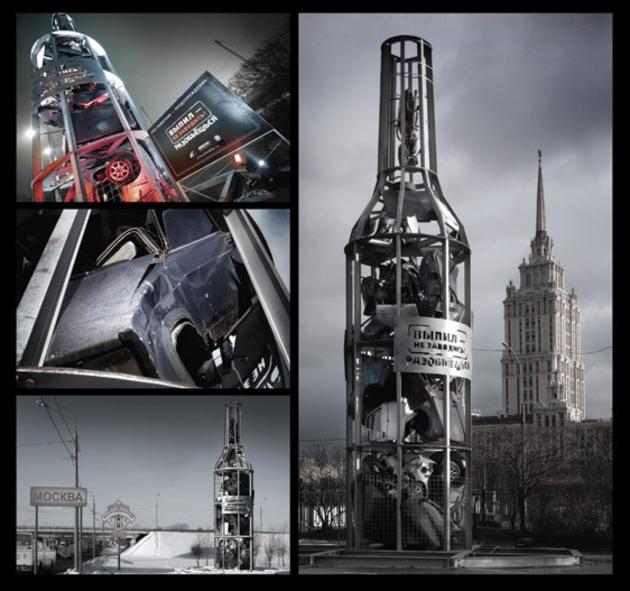 A Peugeot symbol in a field that can be seen from air.
An unusual ad of Kia Cerato. The car slowly moves up and down beating the ball into the goal.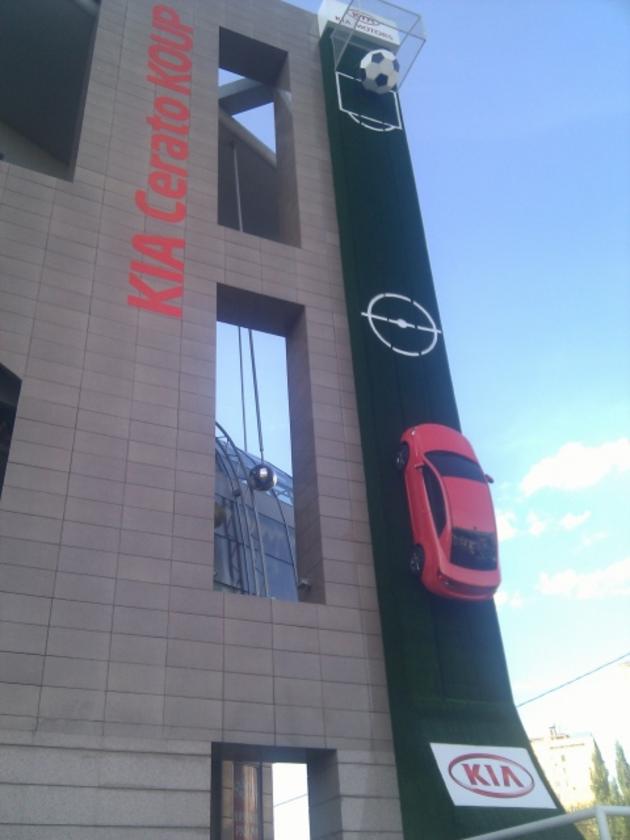 As soon as it becomes dark in Moscow, a giant heart began to beat inside the new Mirax Plaza complex.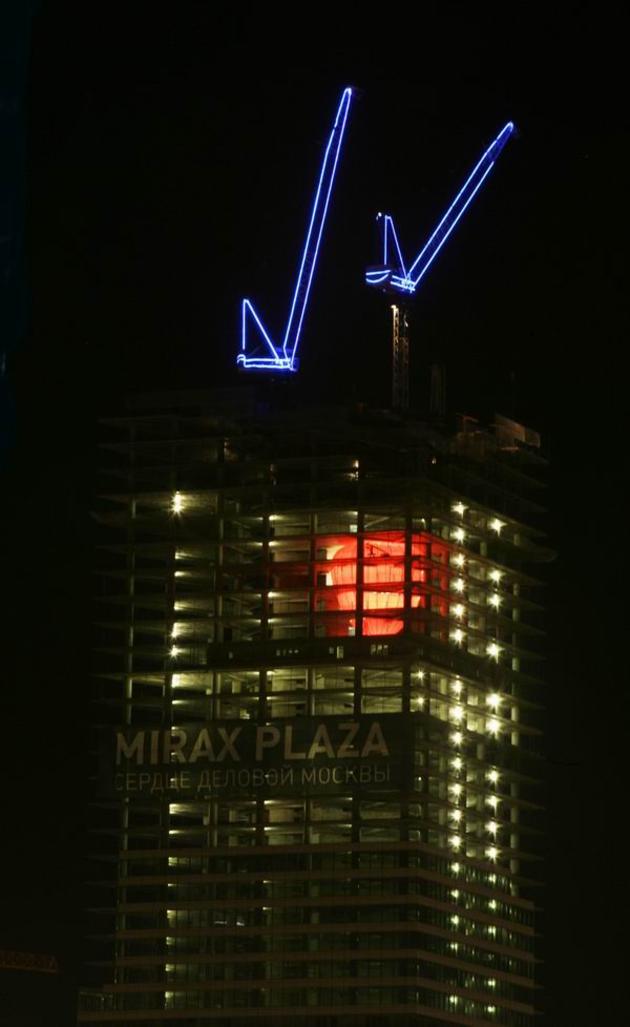 An unprecedented heat wave that took place in Moscow in August last year inspired Mirax Group to create such a thermometer on the Federation Tower – the tallest building in Europe.
In 2007 an unusual ad appeared in Domodedovo airport. It was made in a form of the Mercedes-Benz car mounted on the ceiling.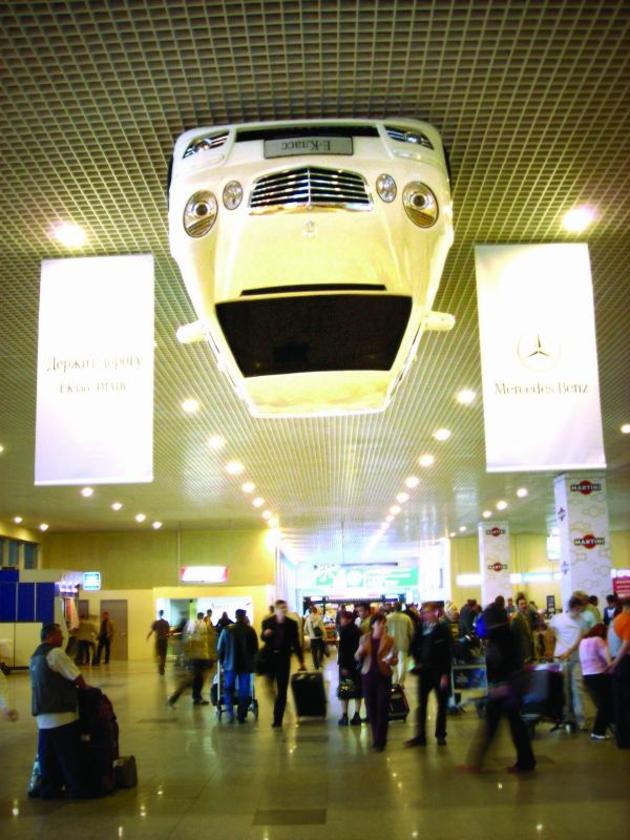 Like our Facebook page & receive daily updates on your wall:

---
Comments