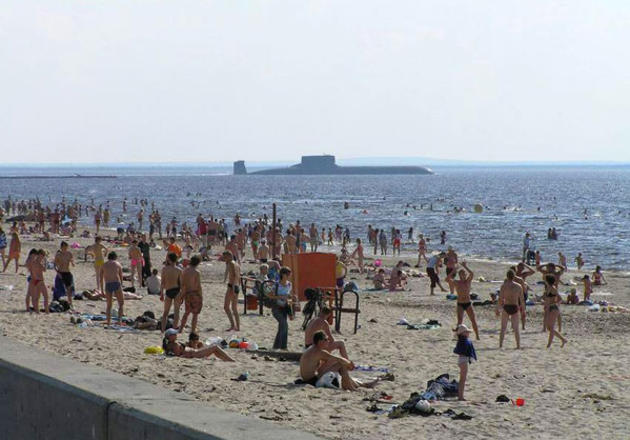 Oct 26 2011
Soviet designed and built "Typhoon" Type nuclear submarine as it wafts along a beach in Severodvinsk in the White Sea. Really amazing to see this monster (worlds largest submarine until 2010), so close to a public beach. Bear in mind that this submarine could launch a full retaliation attack against the United States of America single-handed (even submerged under the polar ice caps).
Like our Facebook page & receive daily updates on your wall:

---
More About the Submarine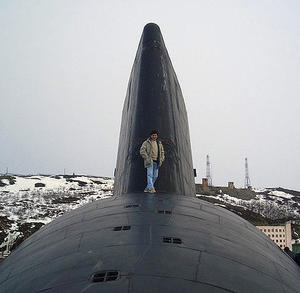 Mar 21 2011
This is submarine "Typhoon" as it was called in NATO documents or "Shark" as it was called in Russia. It is considered to be the biggest submarine in the world, with over than 170 meters (515 feet) long and 23 meter (70 feet) wide. It can carry 20 ballistic nuclear missiles and there were only six of those built.
---
Comments